Pathway Connectivity Launches New Website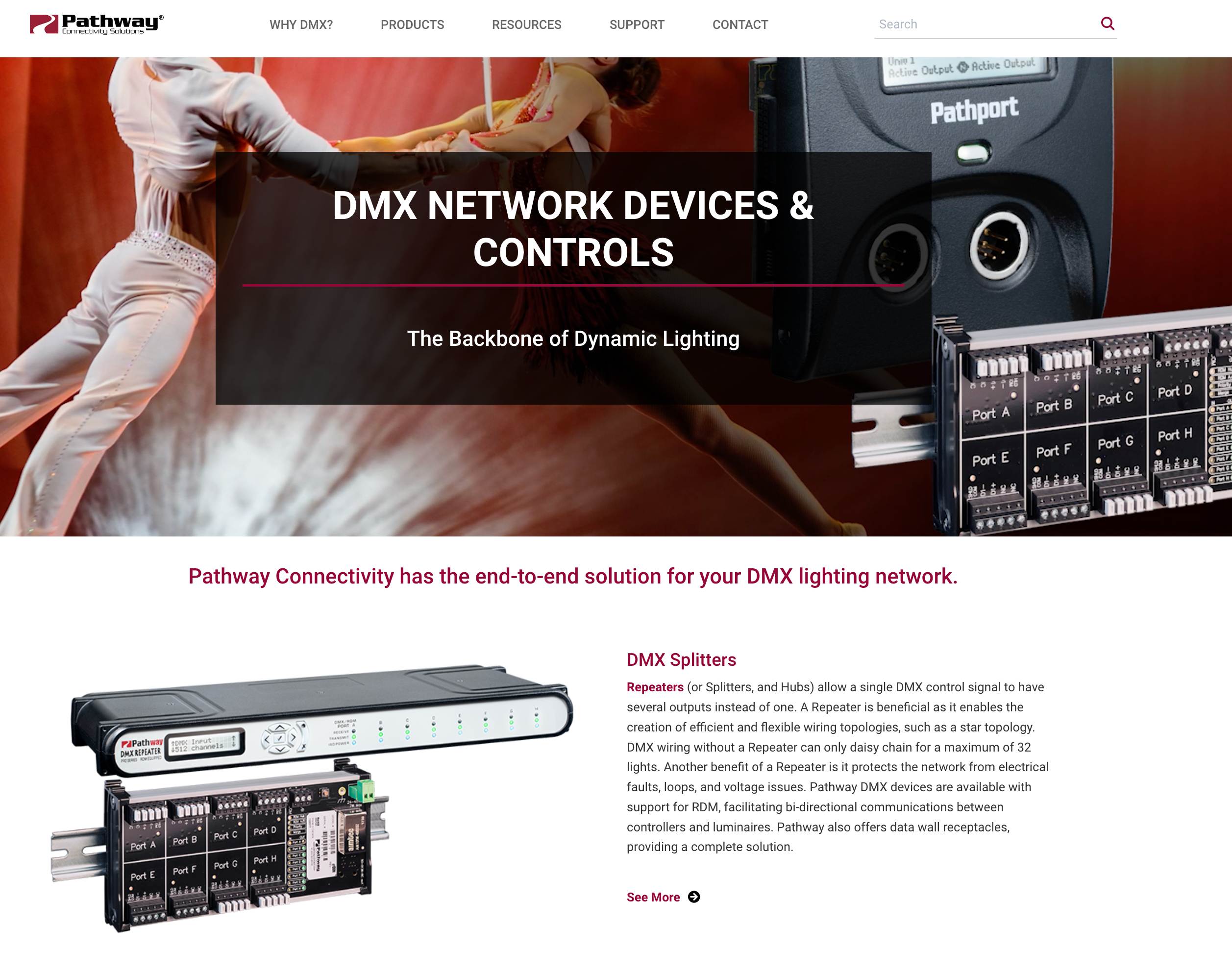 Pathway Connectivity is excited to announce the launch of their entirely refreshed website www.pathwayconnect.com. The new site has been designed to offer a first-class user experience with a modern design and improved navigation for fast and easy access to product information.
To help the user navigate, Pathway products are grouped together into categories, allowing viewers to easily browse, search and compare products. Product pages include quick overviews with images along with more detailed information, such as drawings, technical documents, and CSI specs.
New to the site is a Submittal Spec Sheet tool. With this tool, users are guided to find the exact catalog # of the required product, showing all available options. The upgraded site also features educational content, including a DMX512 overview section with helpful information on how to best use Pathway products for various lighting applications.
Another added key feature to the site is the System Assembly Tool. This software builds the bill of materials and crafts a drawing of the custom lighting control DIN Enclosures and multi-gang Wall Stations required for permanent installations.
Pathway Connectivity endeavors to improve user experience and trusts this new website will give their customers new tools and all viewers enhanced accessibility into the DMX lighting solutions Pathway has to offer.