NAMM Delays Show Until June, Suggests NAMM 2022 Will be a 'Beatles Moment'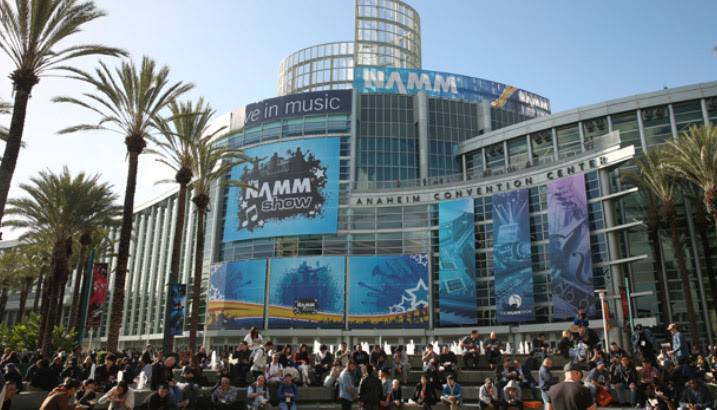 NAMM 2022 is no longer happening in January 2022 and has been delayed by 5 months to June 3rd. The Los Angeles show will be the only NAMM show of 2022 – Summer NAMM 2022 is cancelled.
NAMM president Joe Lamond says "the industry has not stopped evolving and innovating during the pandemic, and The NAMM Show is evolving, as well. As the health and safety of our members remains top of mind, and after carefully listening to companies here in the U.S. and around the world, the new dates will help members maximize their opportunities and accelerate what has arguably been a transformative time both in new products and in how they come to market. I imagine this gathering will have the kind of impact of a Beatles moment".
The news comes as the US faces the impact of the pandemic and the logistic problems posed by international travel and quarantine.
However, other conventions such as Plasa in London passed without issue this week in the UK, with decent attendance and feedback from exhibitors to Audio Media International.
Around the same time as the original NAMM January date, one of the biggest conventions in the US is still going ahead. The Consumer Electronics Show will welcome visitors on Jan 7th 2022 in Las Vegas.
CES boss Gary Shapiro issued a constrasting statement this year "we prioritize the safety and security of CES participants. Which is why, once again, my team has confronted a major decision: CES will be in person in Las Vegas in January 2022, and we will require all attendees to be fully vaccinated. We are also assessing proof of a positive antibody test as a requirement and will share more details on this later. Importantly, we will continue to follow state and local guidelines and recommendations by the CDC and will announce additional protocols as we get closer to the show. Many are clamoring to return to the serendipity and relationship-building of in-person events—so are we. CES is where business gets done".
NAMM 2020 attendance was around 115,000 while NAMM claim the Believe In Music Week of 2021 saw 93,000 people attend online. By comparison, CES welcomed over 171,000 registered guests in 2020 and attracts many spin off sessions and visitors who do not attend the show. 35% of CES 2020 guests were from outside the US. Summer NAMM 2021 was held as an in person event this year but no visitor statistics have been released.
Naturally, NAMM has key exhibitors and without their support, the show becomes harder to execute. Yamaha, Taylor Guitars and Sweetwater have all issued supportive statements endorsing the delayed date.
For many exhibitors the January date of NAMM was vital as a launch pad for new products around an in person show.