Middle Atlantic Products Debuts RackLink Cloud at InfoComm 2023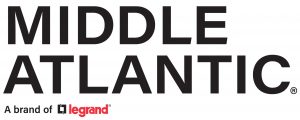 Middle Atlantic Products, a brand of Legrand | AV, today announced RackLink™ Cloud, an intelligent platform that enables remote monitoring and management of the Premium+ Series PDUs via the cloud. Systems integrators will get an opportunity to demo the platform in booth 2201 at InfoComm 2023. RackLink Cloud, powered by Xyte, makes it even easier for integrators to proactively monitor and manage the company's top-selling, enterprise-grade, IP-based monitoring and control power products from anywhere and without rolling a truck. Existing Premium+ PDUs can enable the RackLink Cloud capability via a firmware update, which will be available June 14.
"When we introduced RackLink in 2011, we pioneered the remote management of AV systems," said Shane Roma, CTS, Product Manager, Middle Atlantic Products at Legrand | AV. "This latest upgrade is part of that initial and continuous investment in developing intelligent power solutions that go beyond just turning outlets on and off. Now AV's most secure PDUs offer cloud integration, empowering installers with a new way to control RackLink without needing additional equipment connected to customer networks."
More than power distribution, Middle Atlantic's Premium+ PDUs feature the full potential of RackLink Cloud. In addition to the new cloud capability, RackLink continues to offer flexibility that allows integrators control through the native RackLink UI, third-party AV control systems such as Crestron®, partner platforms, RESTful API, and SNMP. The firmware update will also make the system compatible with Crestron XiO Cloud with native support of RackLink's intelligent system control, logging and data management, environmental control, and protection features.
Middle Atlantic's Premium+ PDUs are available in horizontal rackmount and compact models, providing under/over voltage, filtering, and industry-leading surge protection with patented Series Protection. They also provide accurate power monitoring and logging for current, voltage, watts, and power factor at the outlet level. This deep system insight enables integrators to understand exactly what any AV system is doing at any moment. Helping to curb the problems that heat and humidity in the rack can create, the PDUs feature enhanced environmental monitoring capabilities with up to 32 individual sensors that can connect to a single unit to keep tabs on temperature and humidity. Finally, they enable integrators to solve simple problems through comprehensive, flexible control options for proactive system management and restoration if equipment issues occur, including IP, RESTful API, SNMP v3/MIB, CLI, RS-232, and dry contact.
Powerful Training at InfoComm 2023
Middle Atlantic Products will also take part in Legrand | AV's extensive lineup of manufacturers' training during the show. All sessions will earn CTS RUs and will take place in room W207A. Middle Atlantic sessions include:
June 14:
June 15:
To register for Legrand | AV's live classes at InfoComm 2023, please visit:
Schedule at a Glance – InfoComm 2023 (infocommshow.org).
More information about Legrand | AV's InfoComm 2023 offering is available at https://www.legrandav.com/about_us/news_and_events/infocomm-2023.