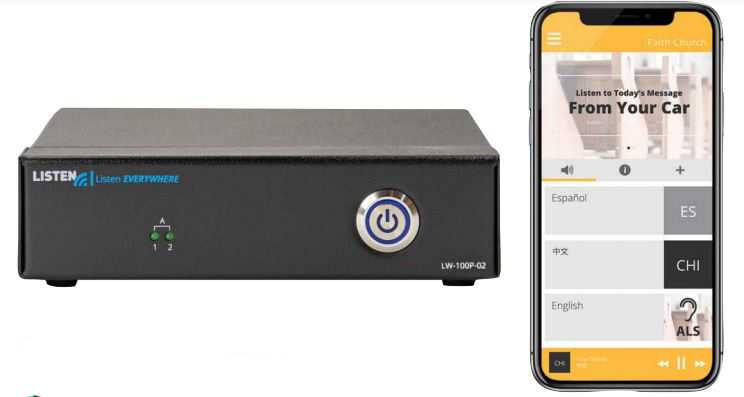 By Bobby Retew
Located in Anderson, SC, Boulevard Baptist Church was formed in 1953 by a small group of people with a dream of starting a mission-minded church. From its humble beginnings of worshipping in a college auditorium with 176 charter members, Boulevard has become a thriving church, serving both the local and international communities, from the "Corner of Boulevard and the World." Boulevard Baptist Church is a traditional mainline church, but like many other houses of worship, it has seen a lot of flux in the demographics over the years. To keep the church vital, there has been a focus on bringing in younger families and one of the ways we are doing this is by increasing the quality of our technological output, so we can reach people wherever they are.
About a year and a half ago we decided to make an investment in live streaming, and quickly realized that streaming uncovered an issue that hadn't really been on our radar: for the first time our elderly population had the opportunity to go back and watch the stream after the fact to better hear what was going on. We hadn't realized prior that this was an issue, but once it was brought to our attention, we knew we needed to do something that would allow people to fully hear the service. We researched several different ways we could resolve this problem within a live worship setting, and one of our congregants came to me with information about Listen EVERYWHERE from Listen Technologies.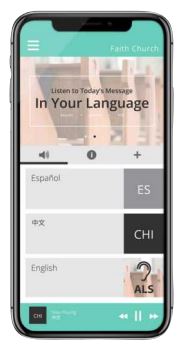 Listen EVERYWHERE is a hardware/software system that pairs with Boulevard's existing wireless network to run our service through Wi-Fi to a fully customizable app downloaded right onto congregants' smart phones. The software can accommodate up to 1,000 users per server – and solved our problem almost immediately. We piloted Listen EVERYWHERE with a few different people to start, as it was important for us to make sure the audio coming through the app synced with what congregants were seeing on stage. Once we established that the audio did indeed match the movement of the lips, we decided to move forward.
Implementing Listen EVERYWHERE was very easy; once we got the router up and running it was as simple as switching the flip, downloading the app, and just going. One of the very first things we did when Listen EVERYWHERE was up and running was talk about it from the pulpit, tell people it was available and how to get it. The second thing we did was create a pamphlet that we put in all the pews to direct people on how to download and access the app, and we also put something on the website. However, we found that having a couple of influencers in the church become very familiar with the app, and then train other people on it, really helped spread the app. Many of our younger people were also able to help the older congregants download and use the app.
In our congregation, I would say that about 60% of our people are 55 years of age and over, with a few over the age of 90. Many of our older congregants went out and purchased proper smart phones so they could download the app and hear the services better. The digital literacy of our church increased almost immediately because of Listen EVERYWHERE. We are also able to customize the app interface, and include promos within it, to share what else we are doing in the church. The hardware needed for Listen EVERYWHERE is very portable – just two small boxes! – so it can literally be used anywhere. The price point, particularly for small to medium churches, is excellent.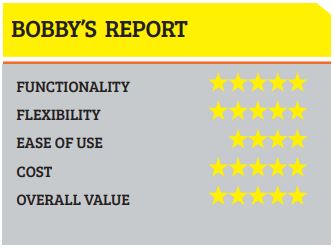 Listen EVERYWHERE has become a vital part of our livestream, but there are so many other ways we can use it to strengthen our church community, even during the Covid-19 shut downs. For example, we are looking at starting a drive-in movie night at the church and using Listen EVERYWHERE to deploy the audio. However, the biggest take away we noticed with the introduction of Listen EVERYWHERE is how many members of Boulevard Baptist immediately embrace the technology and come back to us to say they were finally able to hear the sermon. How wonderful is that? Worship is such a personal thing – if we can't engage with it, it loses some of its meaning. What Listen EVERYWHERE has provided to so many of our congregants is a deeper way to engage with worship, and within our worship community.
BOBBY RETTEW IS A DEACON AND THE CHURCH COMMUNICATIONS CHAIR AT BOULEVARD BAPTIST CHURCH, A MISSIONAL CHURCH IN ANDERSON, SC. HE ALSO IS THE OWNER OF RETTEW CREATIVE, A STORYTELLING AND COMMUNICATIONS AGENCY FOCUSED ON CONTENT CREATION USING VIDEO, PODCASTS, PHOTOJOURNALISM, AND MOST IMPORTANTLY STORYTELLING.. BOBBY IS HUSBAND TO SARAH, FATHER TO ROSEBUD AND TWIN BOYS GEORGE AND HENRY.