LED Fresnel Engineered with Five-Year Warranty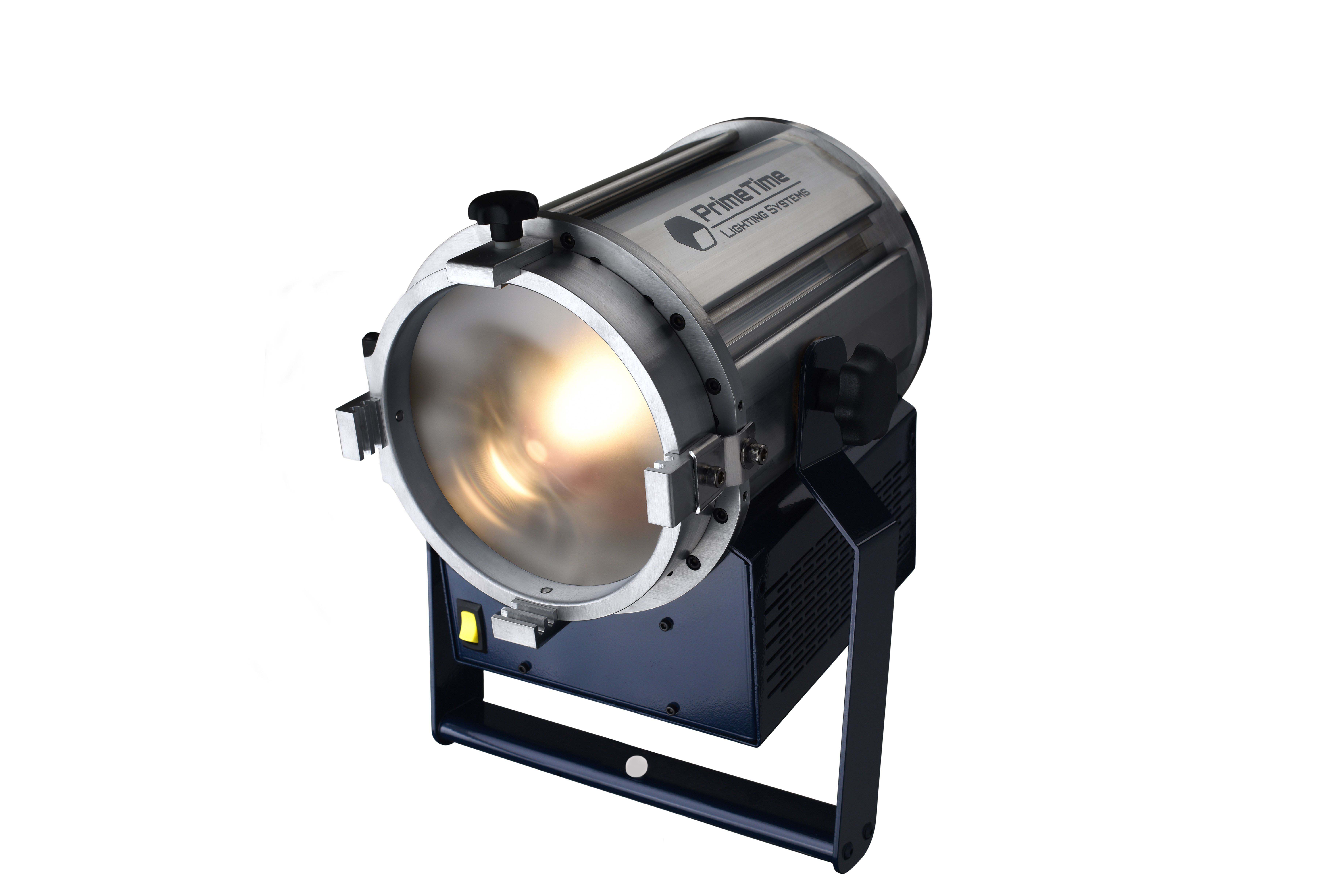 U.S.-based broadcast studio lighting manufacturer, PrimeTime Lighting Systems, builds a longer lasting LED Fresnel than other manufacturers. Luminaires are developed with the highest engineering standards and are guaranteed five-years. PrimeTime designed a passive cooling system that enhances the longevity of its commercial-grade LED Fresnel known as the GUS 51 LED Fresnel, in addition to its complete line of studio LED lights.
PrimeTime CEO, Glen Harn states, "We're obsessed with superior engineering that results in features like 100% passive cooling." Broadcast studio sound engineers appreciate the silent PrimeTime LED fixtures. The innovative GUS 51 LED Fresnel broadcast studio light has a super-wide focus range – adjustable from a tight 11° beam angle at full spot to a wide 80° field angle at full flood. Harn added, "We're focused on super high-spec components like our Micro-Fresnel lens. Our lens system with advanced optics result in the most even wash of light likely to be found in any LED Fresnel, with less than 2.8% decrease in brightness from center to outer edge."
PrimeTime's GUS 51 LED Fresnel is constructed of 100% machined, extruded, and formed aluminum. Barn doors are included and feature 360-degree rotation and can be locked in place at any angle. The Fresnel has a Television Lighting Consistency Index (TLCI) of 98+ and a 95+ CRI.
PrimeTime products are built to order in Dallas, TX with materials almost entirely sourced in the United States. PrimeTime's lights are engineered for 100% passive cooling. Harn is so confident of his LED product quality the he guarantees them for five years.
Harn added, "PrimeTime continuously looks for ways to improve our product – make it user-friendly, perform better and last longer."