City Theatrical Launches Multiverse Vero Transceivers Products For Outdoor Wireless DMX Installations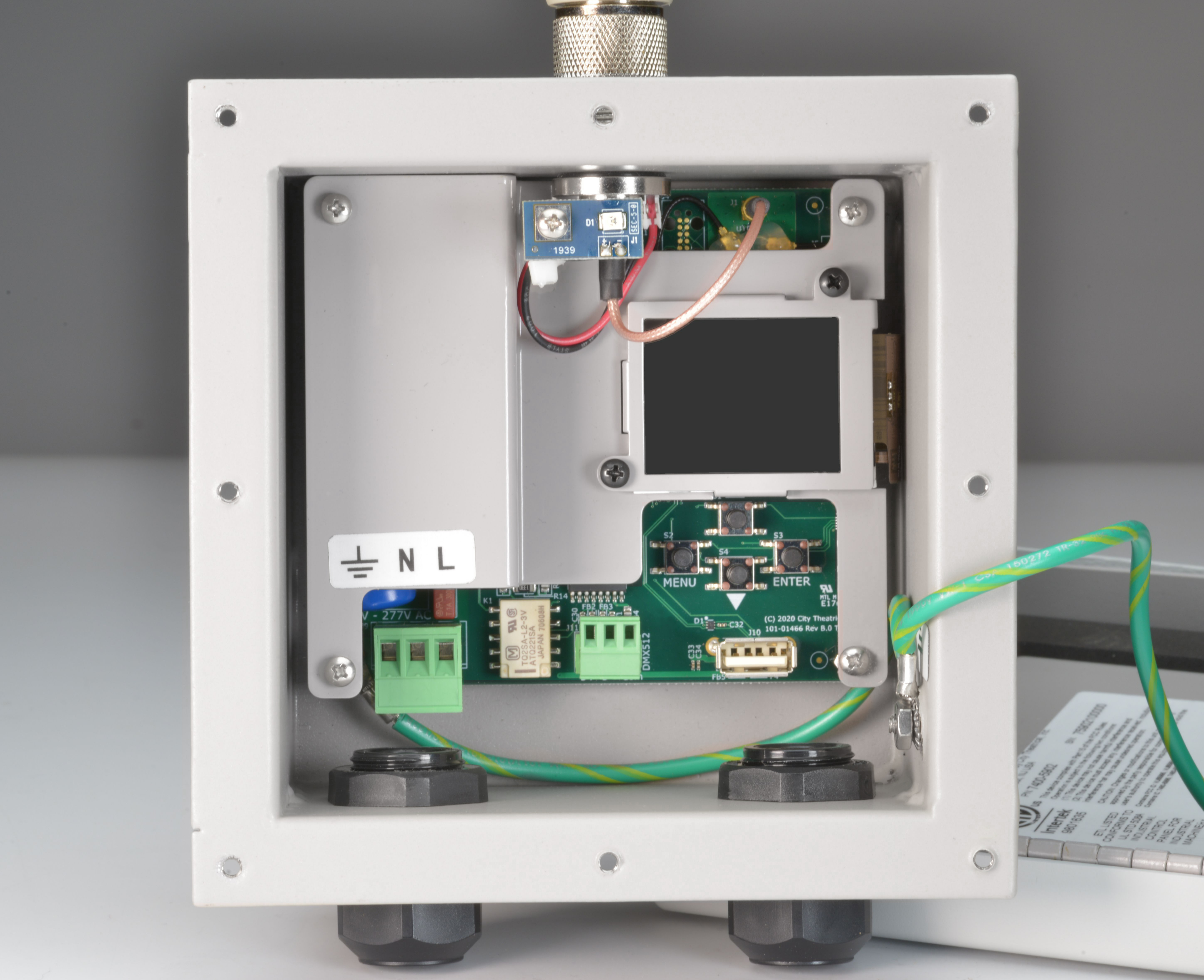 City Theatrical's Multiverse Vero Transceiver 900MHz/2.4GHz (P/N 7400-5902) brings the advanced features of theMultiverse wireless DMX/RDM system to outdoor installations for architecture and entertainment. The Multiverse Vero Transceiver 900MHz/2.4GHz contains two radios, 2.4GHz (for worldwide use) and 900MHz (for use in the Americas only), which allows the user to select which radio band to use via the Multiverse SHoW ID. The Multiverse Vero Transceiver is housed in a NEMA 4 / IP66-rated package that provides protection from the outdoor elements. Its internal backlit LCD display simplifies setup and gives feedback on system performance. Each unit comes with a dual band 2.5dBi Outdoor Omni-directional Antenna. This product is available through City Theatrical dealers in North America.
City Theatrical held a 30-minute webinar featuring new training information regarding Multiverse Vero Transceiver wireless DMX/RDM technology on Thursday, January 14, 2021. The webinar video recording can now be seen here: https://youtu.be/HIPMRBcaQCQ 
The launch of Multiverse Vero Transceiver for outdoor installations in addition to the recent addition of Multiverse Studio Receiver, Multiverse Studio Kit, andMultiverse Studio Add On Kit products for film & video projects add new dimension to the growing line of Multiverse wireless DMX/RDM technology, aligning with the company's support of indoor and outdoor entertainment projects of various types worldwide.