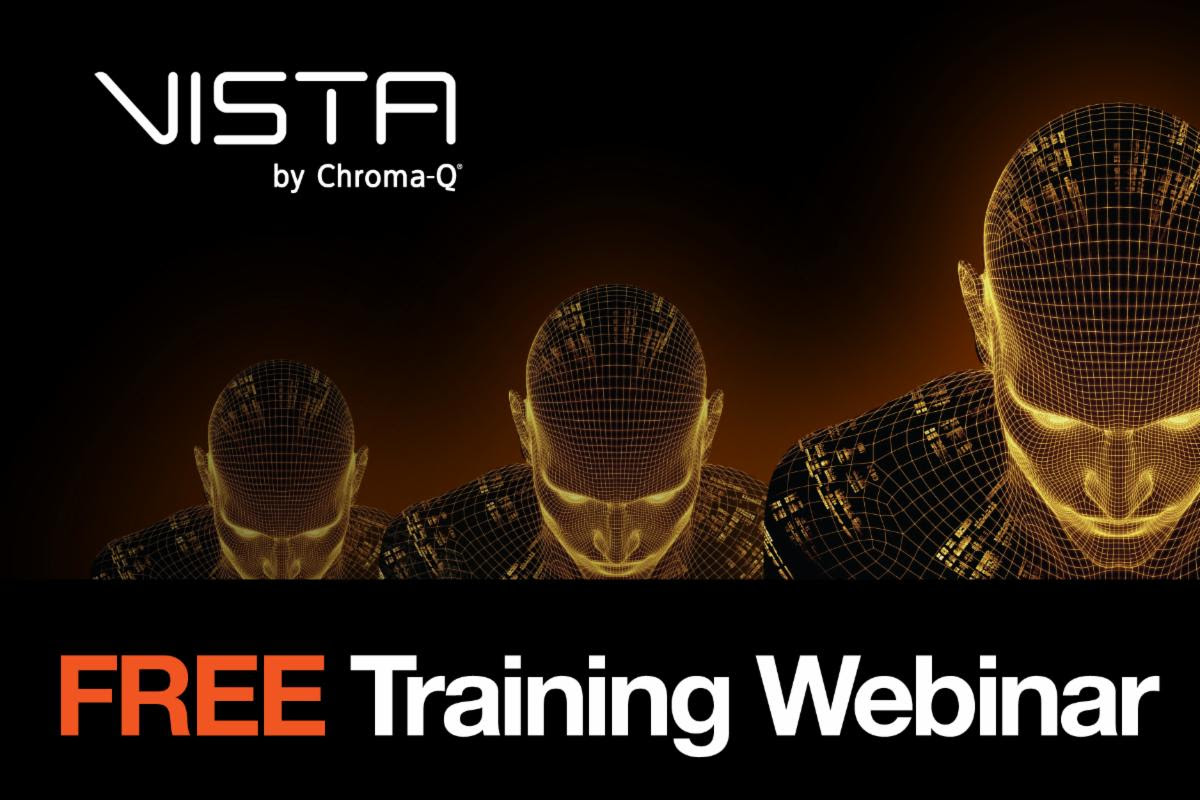 Join Vista by Chroma-Q experts for FREE Vista 3 lighting and media control training, from the comfort of your own home. Embraced by leading designers, production companies, and venues around the world, Vista lets users focus on creating great looking shows whilst still providing the power to control the finest details. Whether you are a new or an existing user, these webinars will help you get the most out of Vista.
Wednesday 1st April
This webinar is designed to give the user a very quick overview of the interface and how to create a show from scratch. In this session we will cover creating your show, patching fixtures, storing presets and cues. This session is ideal for any new or basic Vista user.
1st April, 1:30pm BST (7:30am CDT)
1st April, 1:30pm CDT (7:30PM BST)
Thursday 2nd April
This webinar is suitable for all user abilities. The webinar will explain the concept of "Tracking" and introduce some of the tools available within Vista to best work with it. Namely: "cue only editing", "untrack events", "blocking and superblocking".
2nd April, 1:30pm BST
2nd April, 1:30pm CDT