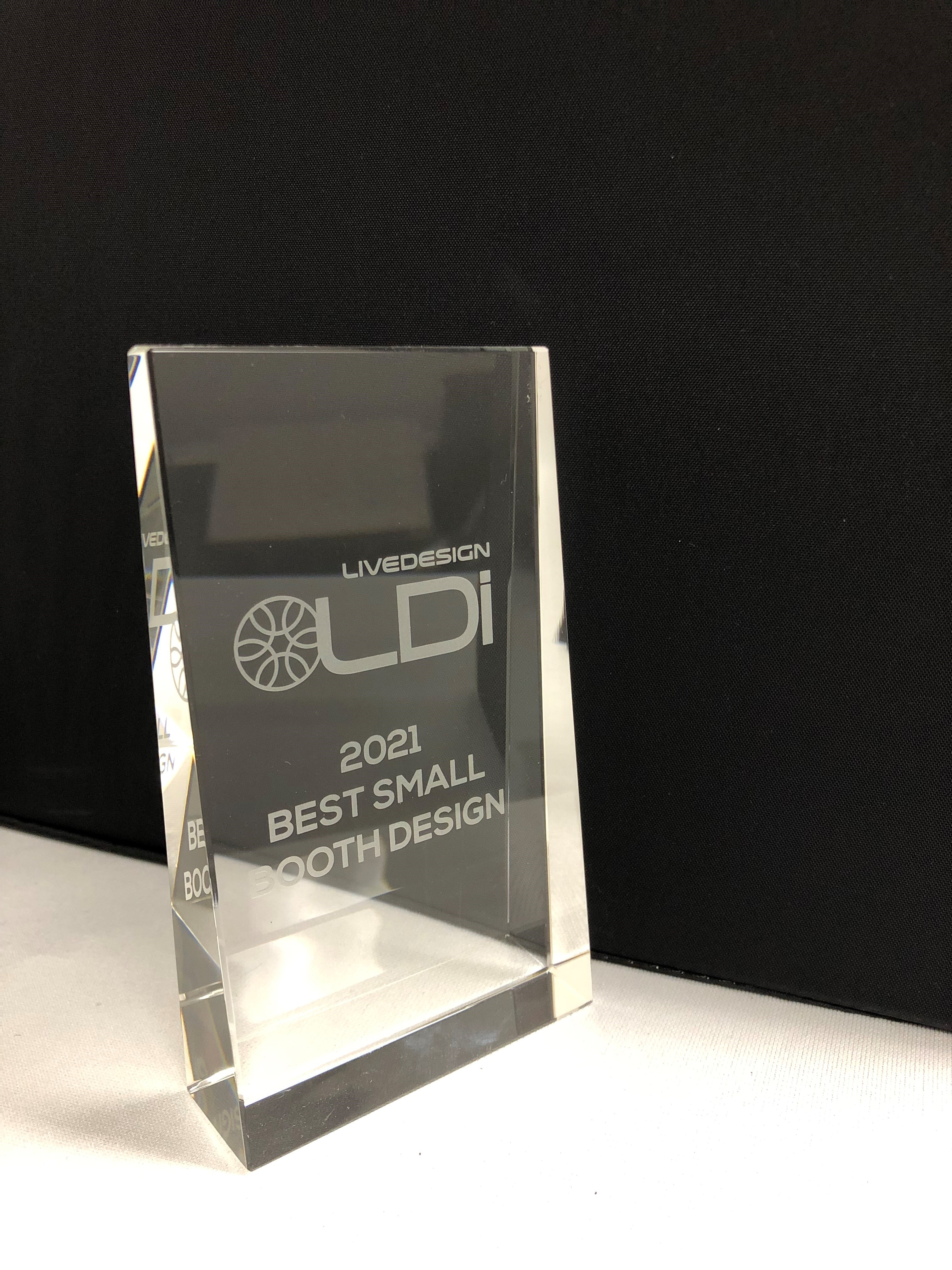 GLP and its subsidiaries had plenty to celebrate over the Thanksgiving holiday as it reflected on an outstanding showcase at the LDI Expo in Las Vegas the week before, for which it was duly accoladed.
In collecting the award for Best Booth Design, GLP US president, Mark Ravenhill, said, "It was incredible to have been at the show, as an integral part of rebuilding our industry."
As befitted such an important international tradeshow, GLP supported not only with local staff from its American office, but also had global representation from head office in Germany, including founder Udo Kunzler.
Among the product previews that drew so many to their booth were the impression X5 Wash and Impression X5 IP Bar, which took pride of place. "Both received an amazing response and customers and designers alike were pleased that we had prioritized our R&D efforts in the areas that we had," said Ravenhill.
The impression X5 IP Bar is an IP65-rated batten fixture that features 18 powerful 40 W RGBL LEDs, a 12:1 zoom range from 5 to 60 degrees, and the new GLP iQ.Gamut color calibration algorithm that creates perfect white spectrums with excellent color rendering.
As part of the new GLP X5 family it offers a wide feature package, including selectable calibrated white points, a tungsten simulation channel, magenta/green correction, virtual color wheel and variable CTC, along with twin layer effects with plenty of dynamic pattern macros.
As for the impression X5 wash light, scheduled for release in the first quarter of 2022, this promises to usher in a new generation of technology in the world of LED automated wash lights.
The impression X5 uses 19 powerful 40 W RGBL LEDs to give an incredible output with increased color gamut. GLP's new iQ.Gamut calibration algorithm ensures the X5 creates clean white points with CRI 90 at 6,500 Kelvin and the ability to switch to other fixed color temperatures instantly, all calibrated exactly to the black body line.
According to Ravenhill, the JDC Line 500 and 1000, as well as the FR10, also on display, received an equal amount of attention. The reason for the JDC Line's popularity, he believes, is because it was the first time that many had seen it fired up in anger.
"We can look forward to seeing them appear on a number of shows in the first quarter of 2022," he promises. "In fact it was used extensively on primetime TV shows right over the LDI weekend."
The JDC Line offers an incredibly bright RGB pixel mapping effect mixed by a special lens tube which gives a unique look and stunning design options. The fixture features a 25 mm pixel pitch, with each pixel segment able to split into upper and lower parts for additional design creativity.
The second part of the fixture is a powerful white light strobe, similar in style to the GLP JDC1.
From the FUSION by GLP range were the newly released FS16 Z convection-cooled batten fixture. Featuring an IP65 housing, this static linear unit shares the same dimensions, locking system and accessories as the popular FUSION Stick 10 and 20, but with an added motorised zoom of 8 to 40 degrees, full pixel mapping control and the innovative new Halo Ring.
In addition to the GLP and Fusion by GLP portfolios, new products from the regional GLP US brands of Scenex Lighting and Cosmic Truss were also shown.
Summing up, Mark Ravenhill stated, "The booth was packed on the first day and it never let up after; we were consistently busy throughout all three days of the show and this has been reflected in sales, in the immediate aftermath of the show."