In Memoriam: MI Industry Icon, Juan 'JC' Faxas, Passes at 59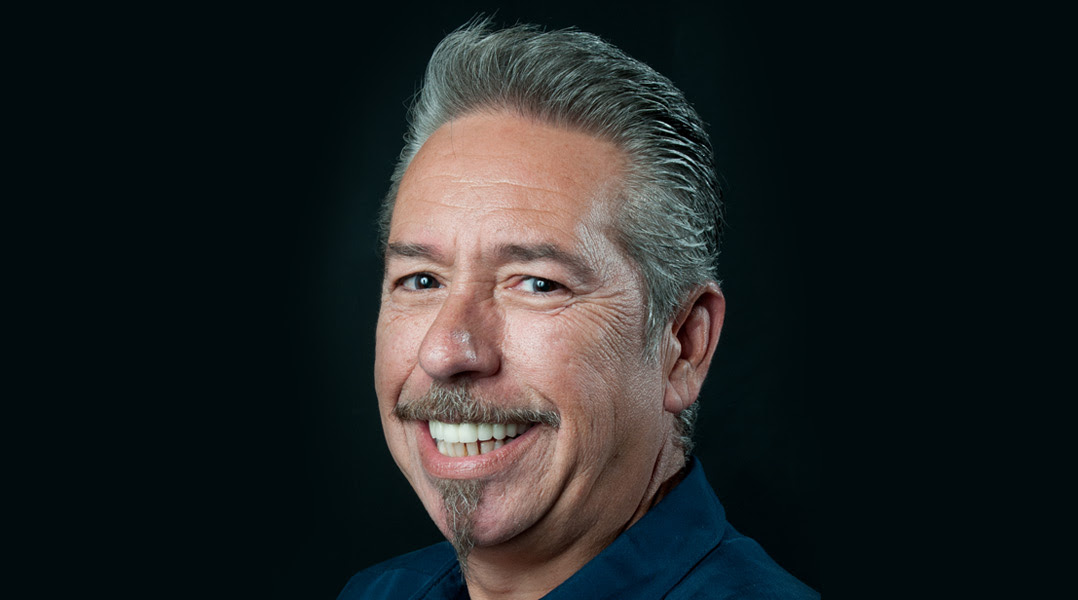 It is with great sadness and heavy hearts that the industry mourns the loss of Juan 'JC' Faxas. A former employee of the ADJ Group of Companies and a beloved friend and colleague to many, JC sadly passed away unexpectedly on February 12, 2022. He leaves behind a devoted wife, two loving daughters, and many friends who were drawn to his outgoing personality, keen sense of humor, but most of all his big heart.
Juan Faxas, known to his many friends and colleagues as JC, was born on February 21st, 1962. At the age of six his family fled communist Cuba to build better lives for themselves in the United States. Settling in California, JC attended South California Military Academy, Long Beach, as well as Warren High School, and graduated in 1980. Music was a passion from an early age; JC enjoyed singing and playing guitar as well as playing other artistes' music as a DJ. In 1977, while still at High School, he founded Discomania and performed at weddings and parties throughout Los Angeles. He quickly expanded his business to larger venues and clubs through the late '80s, and continued to create music and produced his own dance records while also opening for some of the top dance acts of the day.
In 1992, JC started at the Covina Guitar Center store working his way up to Department Manager. In 2007, he was promoted to Assistant Buyer at Guitar Center's corporate headquarters, collaborating with manufacturers on product ideas that turned into some of the industry's top selling products. JC's expertise was quickly recognized by the company, and he was promoted to Director of Live Sound, DJ, and Lighting. He joined the ADJ Group of Companies in 2016, where he worked until 2020 as Audio Product Manager and was instrumental in the launch of the Avante Audio brand.
He made a big impact on the industry during his career and an even bigger impact on his friends and colleagues. Both very funny and extremely friendly, JC was simply a great guy to be around. Not only was he an extrovert, always quick with a smile and an amusing story, he was also incredibly kind hearted. If anyone needed help, or was in trouble of any kind, JC was always there to give his support.
Aside from work, JC continued his lifelong love of music. He particularly liked the band queen and had an extensive collection of their recordings. Beyond that, his taste was eclectic. He loved just about all music, particularly Jason Mraz, Earth Wind & Fire, Depeche Mode, Kiss, the Bee Gees, Phil Collins, and Haircut 100. His record boxes also included an extensive collection of classic disco music.
JC married the love of his life, Tina, on September 3, 2005. Together they have two daughters, Savannah and Annie, while JC is also survived by his mother Eugenia and Sister Kiki. The Faxas family had recently moved to Las Vegas and, prior to his illness, JC had taken on a new professional challenge as Product Developer for Xvive wireless solutions. Last year he also launched his own YouTube channel 'MI's Most Interesting People', where he interviewed industry friends from 'stars to stagehands'.
There has been an immense outpouring of support and condolences for JC on social media, both during his illness and when the news of his passing was announced, evidence of his countless close friendships and the profound impact he had on many lives. In response, his widow Tina Faxas said, "Thank you everyone for your prayers and messages over these past few days/weeks. We know he felt them and they lifted him up. We will make an announcement for a celebration of life for him in a couple of weeks. Our hearts are shattered and need a few days to sort through the pain. Again thank you."
A GoFundMe campaign has been created to support JC's family with medical bills, funeral expenses, and life without his financial support: https://www.gofundme.com/f/jc-juan-carlos-faxas-family-love-fund