Artiste Picasso From Elation Professional
By Bobby Taylor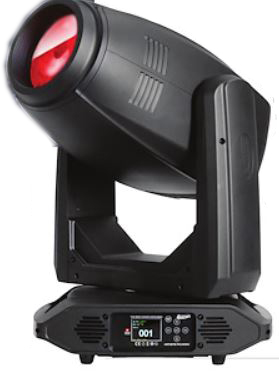 Olive Baptist Church has been serving the Pensacola, FL area for 126 years, growing from an original group of 12 people to a thriving worship community with an average attendance of over 3,300. With a goal of leading people to encounter the greatness and presence of the Creator, the worship experience at Olive Baptist is designed to leave people wanting more and moving them into a deeper relationship with God.
Every aspect of the technology used at Olive Baptist plays an important role in building the overall experience, and a recent LED lighting rig upgrade was meticulously planned to augment the majesty of the message. While the entire lighting rig was designed to augment every aspect of worship, the addition of four Artiste Picasso's from Elation Lighting has been a revelation for our church.
When we first started looking at what we wanted our new lighting rig to do, we quickly decided that Elation fixtures were our best choice. We also wanted to add highenergy movers with great built-in effects that would be bright enough to transform our stage and create evocative atmospheres that would impact the environment we wanted to create each week. These fixtures would need to be very bright, very quiet and extremely versatile – and we quickly settled on the Artiste Picassos to meet these requirements.
We hung our four Artiste Picassos on a 60' truss over the auditorium and use the fixtures' framing shutters to cut along the wall edges to keep the lighting crisply focused on the stage, without any peripheral bleed off the edges. I often use two of the Picassos to build saturated wall color, with the fixtures' built-in gobos creating unique atmospheres on the walls and stage floor. The other two Picasso's are typically used for spots, creating very crisp, narrow beams or wider, softer beams, as needed.
The Picassos are incredibly bright, which allows me to zoom out and cover a large area, while still having brightness left, allowing me to use the residual light like a flood even when I am using it as a spot. The fixture maintains its brightness even when zoomed out to its full 55 degrees.
When using the fixtures for spots, I typically highlight specific elements of the stage. For example, I can highlight the pianist or the harpist before quickly switching to an acoustic guitar or to showcase a vocalist. The speed and reaction time of the Artiste Picassos allow me to change up the lighting on the fly; adding movement and colors to feature other elements of the stage. They are also super quiet so don't make a lot of noise which would distract during worship.
We also have four Artiste DaVinci fixtures – the 'little brother' of the Picassos – which we use for accent lighting, to fan out and cut through the haze, and for beam effects. Both these fixtures play very well with the rest of our Elation rig, easily syncing color temperature and color matching for a fully cohesive lighting design.
When designing our rig, I also needed to make sure any fixture we added would look good on broadcast, providing flicker-free light that would easily meet the job required. For example, when we want a wall of color, that wall needs to be consistent and without shadow or hot spots, while also providing deep, saturated or pastel colors and bright whites that translate well to the video screen. The Picassos ably exceed our expectations in this regard. We also wanted to make sure we had fixtures that could provide smooth, stutter-free dimming, allowing us to flow from 100% brightness to 10% brightness, for example, without giving the audience visual whiplash.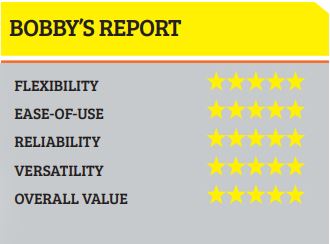 Instead of using DMX, our entire rig is run via sACN (streaming Architecture for Control Networks). sACN basically allows for ethernet control of the fixture with two-way communication between the control board and the fixture. Having an sACN network established allows me to monitor all our fixtures in real time via a computer language; the fixtures can tell me if there's a problem, when it's completed a task, etc. I would recommend for any house of worship just building a facility or looking to replace their lighting system that they implement an sACN infrastructure;in my opinion, this is the future of lighting. Churches can implement a hybrid of DMX/streamingACN and slowly convert to the streaming ACN – the platform is very stable. Our Artiste Picassos have become an integral part to the worship experience at Olive Baptist Church. Bobby Taylor Director of Communications Olive Baptist Church, Pensacola, FL.
BOBBY HAS OVER 25 YEARS OF EXPERIENCE AS A LEADER IN THE AVL INDUSTRY WHILE HELPING CHURCHES AROUND THE COUNTRY.