By: Jorge Gutierrez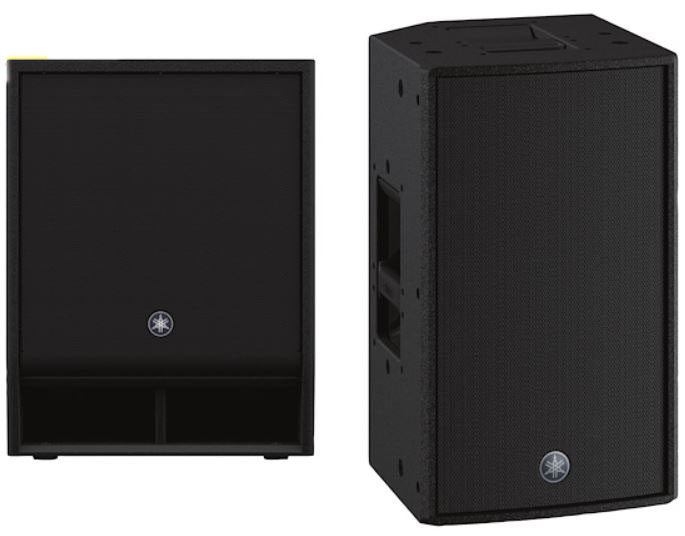 The brand-new DZR range of powered loudspeakers has brought the full weight of Yamaha's experience, expertise and manufacturing might to provide lightweight powerhouses of speakers
to the portable market. Comprising a range that includes 10", 12" and 15" models, the DZR series has some impressive features included that greatly increase versatility and usability in a variety of venues and uses.
Crosspoint Adventist Church, in Hillsboro, Oregon, exists inside a converted warehouse space which has presented some acoustical challenges for our existing speaker system, which comprises a pair of older JBL EON speakers with another pair of passive Peavey speakers to help cover the space. Suffice to say that our system is in need of upgrade so we jumped at the chance to try out these new speakers.
We were sent the DZR10D 10" powered speakers with a single DXS15XLF powered 15" subwoofer. We already have a mismatched pair of powered subwoofers, so I wasn't sure how this single sub would perform.
The equipment arrived, and a local AV consultant, Tim Adams of Timato Systems, helped me get the speakers and sub set up. Initially, we wanted to see how these would integrate into our current setup but we quickly realized that these would not only do quite well on their own without the older speakers, but they completely blew the newer speakers out of the water in terms of sonic clarity, coverage and power.
The amount of headroom we experienced with this system was breathtaking. You wouldn't think that 10" speakers could fill a space that measures roughly 80'Wx70'Dx25'H but it really does! The single subwoofer was cleaner, hit harder and had a tighter overall sound than the combined output of our current subwoofers.
Part of this capability is due to the on-board 2000 watts of amplification built into these speakers. This does mean you should plan for a single dedicated 20-amp circuit for each speaker and subwoofer, but it's worth it! We have been using these speakers on their own exclusively for the last 5 weeks and the comments we have received have been amazing!
The speakers incorporate a two-way bi-amped design and have a maximum SPL of 137dB, so they can hit pretty hard. They have an impressive frequency response of 44Hz-20kHz and onboard 96kHz DSP and FIR filter for pretty high quality sound.
Our units also included Dante connectivity built-in, so that was a nice feature to see for installed applications that wanted an end-to-end digital signal flow. We were unable to test this feature, but knowing how prevalent Dante has become over the last few years, it is nice to see manufacturers responding with this capability.
The speakers also include presets out of the box for a variety of setups and uses, which is pretty handy. Included EQ and other DSP functions help you fine tune the system to your specific environment and/or tastes.
You can use these as floor monitors as well, further enhancing the value you receive in this package. Finally, they have a rotatable 90°x60° horn, which means you can install these horizontally and still achieve the same coverage pattern by rotating the horn. This is a super-helpful feature to have that greatly increases usability and value, for both system integrators and end users.
The DXS15XLF 15" subwoofer is neither overly heavy nor does it do light duty; the onboard 1600w amplifier can produce up to 136dB of output in a frequency range of 33Hz150Hz, which gives you a wide range for your crossover tuning. I love this feature because every space is going to have a "sweet spot" for the crossover frequency between your subwoofer and mains and it's awesome to see that Yamaha has provided a lot of flexibility here that lets me fine-tune that to where I need it to be.
The sub has the same 96kHz DSP and presets onboard so the user interface is both familiar and intuitive. The cabinet is real wood, not molded plastic, which helps produce that rich, warm low-end you want in your sound system.
Also included onboard is the D-XSUB processing and a cardioid mode to help in those situations where you want or need to create a cardioid subwoofer array, which is not a feature I see on many subwoofers, so kudos to Yamaha for providing the market an extremely well thought out and well-researched product that can exceed the expectations in a number of different live sound categories.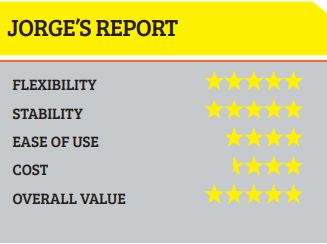 This Yamaha system, while small, packs a powerful punch and has added a significant amount of high quality, clear and powerful support to our services and will be a heavy favorite when it comes time to upgrade out aging system. We are certainly sad to sendit back, knowing what we are going to be going back to.
The price point could be considered a bit high, given what other manufacturers are putting out on the market; however, it's important that you evaluate on a level playing field and look at the feature set, and the sound quality you get in this system. The "budget" options may establish the bottom of the barrel in terms of price, but they also set the standard for quality pretty low by comparison, as well.
If you're in the market for either a portable system or an installed system that packs a punch, I would strongly urge you to do what you must to arrange a demo of this system before you make a purchase; these Yamaha speakers will not let you down in sound quality or reliability.
JORGE GUTIERREZ IS A WORSHIP LEADER AT CROSSPOINT ADVENTIST CHURCH. HE OFTEN WORKS ON THE SOUND SYSTEM AND CREATING MIXES FOR DIFFERENT MUSIC GROUPS.