Updating Wireless Coms MADE EASY
By David Banks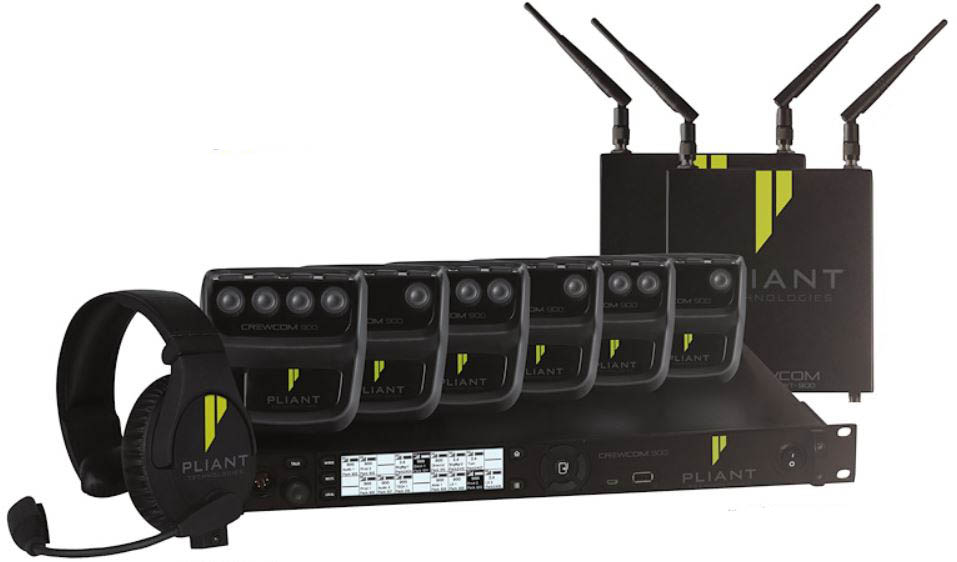 Grace Church in Maryland Heights, MO, held its first service back in May of 1978. Ron Tucker, the founding pastor, still leads the congregation today with the assistance of a pastoral staff, support staff, and an incredible team of volunteer leaders.
I am the lead technician at the church, and I work closely with Technical Director Ron Krause. My role is to provide campuswide audio, visual, and lighting tech support; RF wireless management; systems troubleshooting; and maintenance and repair of associated equipment.
I'm also hands-on in productions as one of our FOH/monitor mixers. Our production team provides AV support for the live services, Facebook live streaming, and now a fledgling YouTube channel.
I've been band-aiding our aging 700MHz wireless comms system for several years now, and earlier this year we finally made the decision to invest in a new, modern system. While searching for a replacement, we decided to reach out to Pliant Technologies in order to try out its wireless intercom system.
Our main contact at Pliant, Art Gonzales, just happened to be in Saint Louis for a live sound event where Pliant was the main communications supplier. Art quickly set up a demo of Pliant's CrewCom wireless intercom system, where we put the system through its paces. The demo was an amazing opportunity to try out the system and see how it would work in our space, and definitely helped us in moving forward to purchase a CrewCom system. We also examined other options, but at the end of the day the Pliant system just worked better and was quick to set up and use.
Our Production Set-up
Our new Pliant CrewCom system provides wireless coms throughout the main sanctuary of our facility. We regularly use intercoms for our weekend services, communion, prayer services and concerts, and we needed a system that we could rely on. We often have up to four users operating in one zone in our 3200-seat auditorium, and Pliant's CrewCom provides seamless connection for multiple users. This past Easter was the first major service that we used this system, just shortly after the purchase.
The Pliant system at Grace Church includes a CCU-22 CrewCom Control Unit, which is central to the system and establishes the CrewNetbased infrastructure—while also providing external connections to Pliant's twowire intercom system. We also utilize four Pliant CRP22-900 900MHz 2-Volume digital wireless beltpacks— used for connecting mobile users to the CrewCom system. A CrewCom CRT900 radio transceiver houses a radio with corresponding antennas and serves as an access point enabling RF communications with our beltpacks.
We chose the 900MHz system to avoid interference issues, and that has proven to be a sound decision. 900MHz is away from our other frequencies that are active on-site. The 900MHz was used in the demo and it performed far better in terms of interference than the other system we tested.
In addition to the CrewCom system, we have four Pliant SmartBoom headsets. The newly enhanced SmartBoom headsets have a dynamic noise-cancelling mic with a wide frequency response and an enhanced speaker. The lightweight headsets have great sensitivityn and really do reduce distortion. The headsets we previously used were much more cumbersome. With SmartBoom, we definitely got something more comfortable with increased stability. The noise cancelling feature helps users who are often operating in a live stage setting, with live drums or other instruments in the background.
In Use
We care a great deal about how the users perceived the new wireless intercom system. During our sound check and in rehearsals, CrewCom clearly gave us better ambient noiserejection, and the increased clarity helped with better communication between all of us. Our volunteers are an integral part of the church's DNA, so getting their opinions and suggestions were an important part of our decision-making process—which was an easy one with Pliant.
Everyone felt that the CrewCom system was easy to set up and use, with clear transmission and reception. We were very impressed with CrewCom's audio quality compared to other systems we have had experience with. We immediately noticed the clarity of the radio packs.
A standout feature of CrewCom is that we can create profiles for every person on staff. When they pick up their pack, they select their own profile— which is customized as far as mic level, all-in listening level and such. This profile also sets the hierarchy: Do we want a specific person to be able to communicate with the video head or not? That is how flexible these systems are. I can set up a profile to be stage manager operator only, with no need for that position to talk to anyone else. This is in marked contrast to our previous intercom system, where there was no user involvement
or pre-sets. We've tried to make it so volunteers just pick up their pack, put it on, and then talk to the service director, the lighting crew, the producer, or with whomever the position needs to communicate.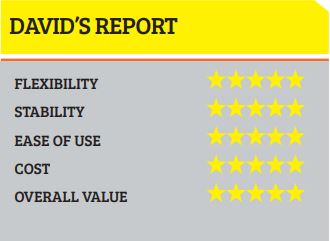 While we have not yet needed to increase the number of wireless users during a production, we know that the system is easily expandable when we do need more capacity. We can easily add more packs to our system without adding additional transceivers. We also have future plans to increase our wireless coverage area to include our 500-seat chapel and 300-seat Foundry venue— which would involve additional transceivers given the size of our campus.
Pliant has been there for us every step of the way, with answers to our questions any time of the day or night. Also, I appreciate how responsive Pliant's support team is via email, even on weekends. I have found Pliant's tech support to be outstanding, probably one of the best I've dealt with in my many years of technical endeavours.
DAVID BANK'S IS THE LEAD TECHNICIAN AT GRACE CHURCH