Tom Young, Vice President of Marketing, JR Clancy
TFWM: JR Clancy started in 1885: what are the major changes in the business model of the company since its inception?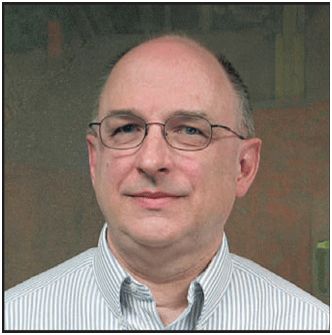 Tom Young: Surprisingly, our business model has changed very little since 1885. John Clancy was passionate about customer relationships, quality, and innovation. His yearly catalogs always included a letter expanding on these ideals. Whether it was assuring customers that any errors would be "cheerfully corrected" (1890), announcing the invention of the self closing fire curtain (1904) or guaranteeing all new products "have all been through practical tests and are all that they should be"(1905), our business model has always been about taking care of the customer.
Our success is based on making our customers successful and following these traditional values. We provide an industry leading 3-year warranty, a strong commitment to quality (certified as meeting ISO 9001) and continual improvements of our products.
TFWM: Do you feel that houses of worship are becoming more aware of rigging issues for productions?
TY: The technologies used in worship have changed dramatically, with the addition of motion (and therefore rigging) in many houses of worship. Rigging can be used for dramatic effect: for instance, at Willow Creek or the LDS Convocation Center. This can be very exciting and adds impact to worship and associated productions.
There's also an important behind the scenes use for rigging systems: Access to equipment. We're using more video, lighting, and speakers – all of which require regular maintenance. We see far too much equipment that cannot be accessed safely, and hear of too many injuries when people try to get to inaccessible equipment. We'll be happy to work with churches to develop rigging that will provide safe access to equipment.
TFWM: What types of resources do you have available for end users to read up on rigging?
TY: For an overview of rigging systems in houses of worship, www.churchrigging.com is a good resource. It's filled with information showing what rigging can do, photos of projects, safety tips, and magazine articles on rigging in churches. It's a friendly, non-technical site for pastors, congregational leaders, architects, and church designers.
For more technical information, the www.jrclancy.com website has an enormous amount of product data, drawings, specifications, and a library of articles and papers on rigging.
TFWM: What is the most important lesson you wish to impart to the house of worship community?
TY: Safety! Any sort of lifting system or overhead suspension involves risk. This is highly specialized work; operating a rigging system is not something that should be done by volunteers, unless they've been trained by a professional rigger. It's important to keep a list of the people have been trained and authorized to use your rigging system, as a part of your overall safety plan.
Work with a qualified theatre rigging firm and the structural engineer who designed your building to ensure the rigging will be properly supported, and will not overstress your building structure.
In addition to training, it's important to have your rigging inspected on an annual basis, to be sure that every component is working correctly. It's tough for an untrained eye to spot problems in the rigging, whether you have a manual counterweight system or an automated system with a computerized controller. Be sure to have a professional inspector go over your system and perform the necessary maintenance to keep everyone safe. In short, remember the three steps to rigging safety: Train, inspect, maintain!
TFWM: What is next for JR Clancy as we look to the future?
TY: The future is motorized. More schools, houses of worship, and theatres will continue to move away from manual rigging systems to motorized systems. These systems are easy to use and even simpler to operate than manual systems. Of course, we'll continue to work on customer relationships, quality, and innovation!