Tips to Grow Church Membership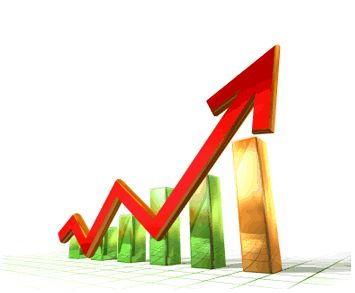 By Kevin Downey
Most churches want to grow their membership, but few want to spend a lot of money on advertising and other marketing efforts to reach potential members. The good news is that you can grow membership without having to spend significant resources.
Despite today's economy, now is the best time to implement marketing initiatives to attract new members. Churches that advertise, particularly on-line, have a far greater chance of growing their memberships than those who do not actively market themselves.
Below are cost-efficient and effective marketing tips to grow your church membership:
Website
96 percent of individuals with computers conduct on-line searches before they use the Yellow Pages. If you do not have a website, many people looking for a church home may not find you. Regardless of the size of your church, you should have a website even if it's only a single page. Think of your website as a virtual brochure that provides at the very least contact information, your church's beliefs and worship times. Playable audio or video files on your website deliver your message faster and with more impact.
Free Internet Directory Listings
List your church on free on-line (business) directories, including Google Maps, Yahoo Maps, MSN Live, SuperPages and YellowPages.com. ChurchGuideUSA.com Premium Listing clients have access to an entire list of more than 200 free directories. Note that when you submit your church to many of these directories they will more than likely contact you to purchase a "premium" listing. On-line directories that advertise on the major search engines or that offer free trials are worth trying. If you pay for a premium listing, regularly check your ad's performance. A good site will be able to tell you traffic, or "clicks" on your listing. If a site can't do this, then it is probably not worth the cost.
On-Line Church Directories
ChurchGuideUSA.com is one example of an on-line church directory. Similar to traditional "business" directories, take advantage of all free listings. Try out those that offer "premium" listings, particularly if they offer free trials, advertise on Google and/or Yahoo and evaluate your listing's performance. Beware of those that offer only long-term contracts.
Voice Broadcasting
This is a great, cost-effective advertising tool. Your recorded phone message can quickly and easily be delivered simultaneously to hundreds of people. You will want to work with a provider that effectively manages this service for you, otherwise it can be expensive.
Search Engine Marketing / Pay-Per-Click Advertising
(Google Adwords, Yahoo Search Marketing). Having an advertising web presence is a great way for people to easily find you when they search for "churches" in your area. However, pay per click advertising can be expensive, unless you partner with a professional who handle the advertising for you. Pay-per-click ad components include keyword selection, which is critical for churches; geo-targeting; split-testing of ads; click-through-rates (CTR); and quality scores. A cost-effective solution is a "co-operative" pay-per-click advertising tool, like a church or business directory that advertises on Google or Yahoo. These sites do all of the pay-per-click work. You benefit from the traffic they generate to your site.
Give some or all of these effective marketing tools a try to reach prospective new members. You will be glad that you did.
Kevin Downey is president of Four Eyes Marketing LLC, a Kansas City-based search engine marketing firm. Visit www.ChurchGuideUSA.com for details. For information on Four Eyes Marketing and other search engine marketing tips, visit www.foureyesmarketing.com