Sound Designs Chooses Biamp's Community E SERIES for St. John Fisher Church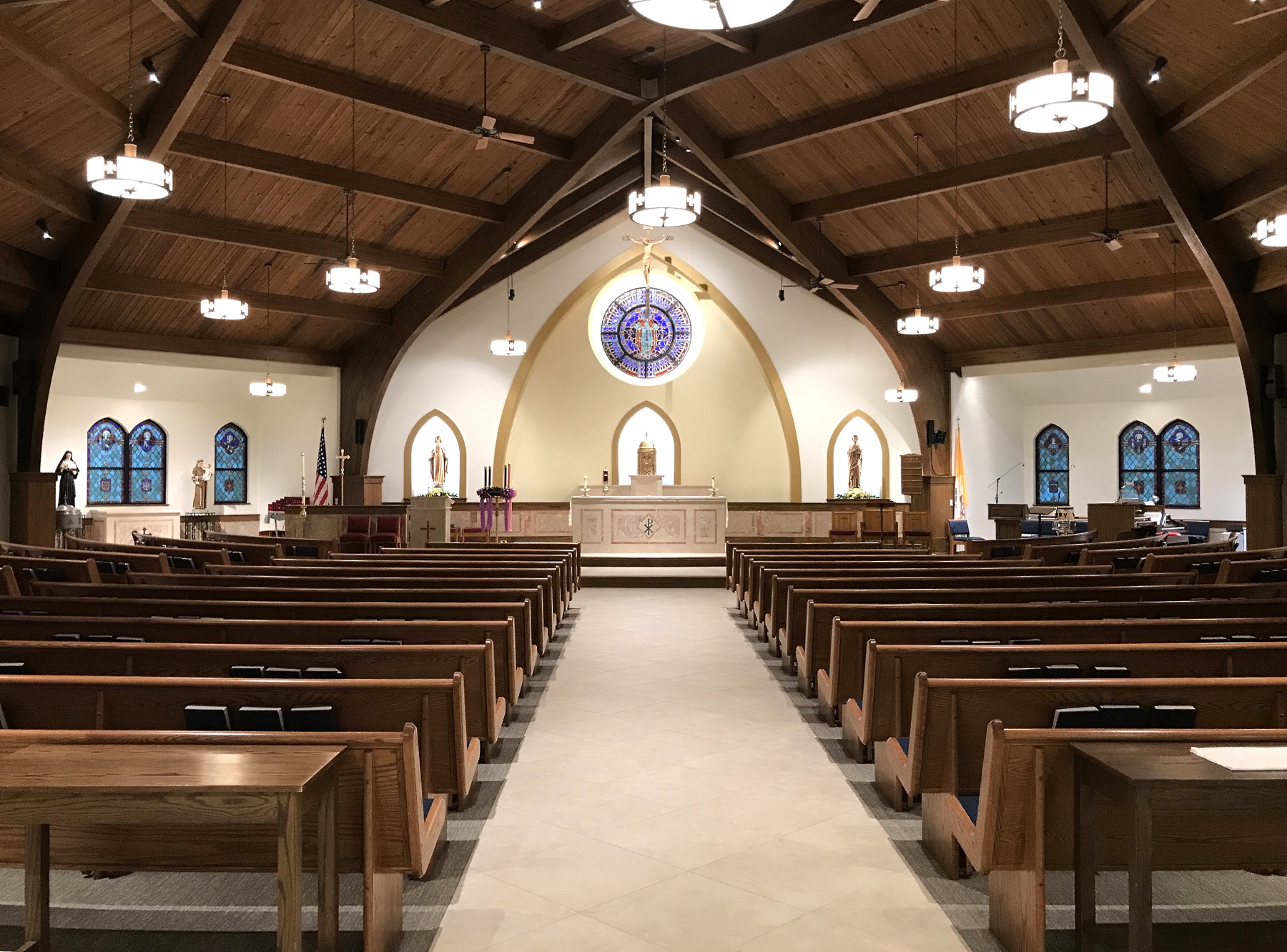 Pro audio and commercial video systems specialist, Sound Designs LLC, has completed the design and installation of a new sound system for the remodeled St. John Fisher Church in Boothwyn, Pennsylvania using Biamp's Community loudspeakers.
Due to demographic changes in the area, the Archdiocese of Philadelphia consolidated three church congregations into one, with St. John Fisher chosen as the new central facility. The architectural planning and pre-construction review commenced early-2019. Construction and remodeling took just 6 months and the first Mass was held in the newly remodeled church in December. Although the church had ample seating, its layout was very 70's in design.  Religious artifacts and stained glass were moved into the remodeled building, melding irreplaceable older architectural elements with newer lighting, seating and ambiance.
For the main system, Sound Designs proposed Biamp's Community E SERIES loudspeakers.  With several successful installations in the area, members of the parish leadership were invited to visit locations where Sound Designs had recently installed a variety of Biamp's Community loudspeakers, enabling them to see and hear the effectiveness of the Community E SERIES line.
With the choice of loudspeakers approved, Sound Designs commenced with the design and installation of the church's complete audio system, which included Community E SERIES ENT-FR high performance column line source main loudspeakers, ENT206 and ENT203 side fills and VLF208 subwoofers.  A Community processor was installed at the mixer location to provide system filtering and equalization. In addition to the main church system, Sound Designs used Biamp's Community C SERIES C4 4.5-inch coaxial two-way ceiling loudspeakers for the parish hall.
John Dezell of Sound Designs explained, "Community E SERIES loudspeakers are very appropriate for Catholic churches, where design requires that visual elements should not detract from the congregation's focus on worship. The slim column profile allows the loudspeakers to be positioned in a way they can be heard but remain visually unobtrusive, while the line array dispersion pattern provides superb, even coverage. The client is very satisfied with the design, installation, and outstanding speech intelligibility of the system."