Sennheiser Appoints Mark Posgay as Vice President, Sales & Marketing, Professional Systems
Posgay Brings 20 Years of Sales and Professional Audio Experience to His New Role
Audio specialist Sennheiser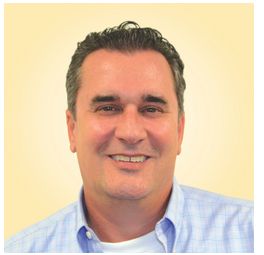 announced that Mark Posgay has been appointed to the position of vice president, sales and marketing, Professional Systems, Sennheiser Electronic Corp effective immediately. In his new role, Posgay will report directly to Sennheiser USA President, Greg Beebe.
Posgay is an experienced sales professional with 20 years of audio industry expertise. Prior to joining Sennheiser, he held senior sales positions at Harman Professional, Monster Cable, and Mars Music, where he executed strategic solutions to a broad mix of customers and partners in the areas of management, sales, training and education.
"This is an exciting time of innovation in our professional systems segment, with the recent introduction of our Digital 9000 wireless system and a diverse group of other industry leading products," commented Greg Beebe. "Mark brings an ideal mix of audio industry knowledge, customer insight and management expertise to lead our professional systems team as we implement our strategic growth initiatives into 2014 and beyond."
Posgay, whose office is based at Sennheiser's U.S. headquarters in Old Lyme, holds a Bachelor of Science in Psychology from the University of Florida and a certificate in Music Performance and Business from Musician's Institute.
www.sennheiserusa.com