By: Dave Liantonio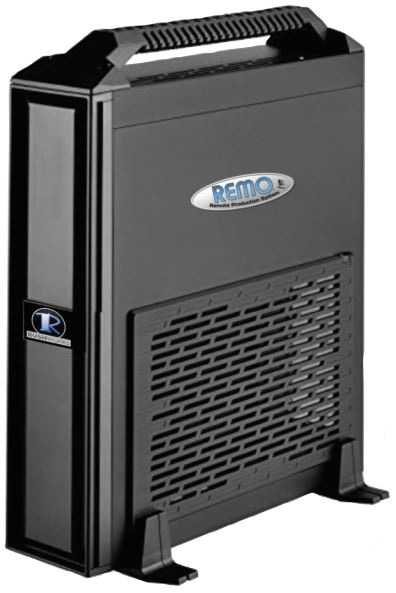 At the Cathedral of St. Francis of Assisi, we conduct a lot of services throughout the year, with three regular masses a day, Monday through Friday and six services on the weekends. There are also, many other seasonal and special events throughout the year. In order to foster connectivity among our families, we wanted our services to be streamed online; and we also wanted a system that could stream to our site 24/7. Our old streaming system was riddled with problems and would often just drop out during an important event. So last year, we integrated the RUSHWORKS UBEREMOTE.
We have had the UBEREMOTE installed and operational for about eight months, and so far it has performed nearly flawlessly and is meeting our every expectation. RUSHWORKS offers this model with four inputs, but they also make the ISOREMOTE that offers eight inputs. Since we use four PTZ cameras, the UBEREMOTE was enough for us. Although we have our system permanently installed in a remote closet in the basement of our building, the unit is perfectly suited for portable production. It's only 13x13x3.5" and weighs nine pounds. It also includes a 15.6" touchscreen for easy, intuitive operation. Output of the device is achieved with a high speed USB to HDMI or SDI device.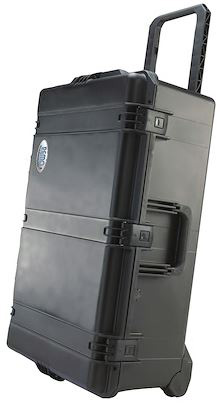 Controlling the UBEREMOTE is done with the included keyboard and mouse along with a joystick. Depending on your camera setup, you may or may not need MUX or DEMUX adapters that are also available from RUSHWORKS. There are three different interface options available to use with the UBEREMOTE: Classic, Producer and TalkingPoints. Classic offers nine user presets. Producer offers unlimited presets, and TalkingPoints presents a modified interface geared towards presentation capture. You can even use an iPad, Android or Windows tablet in place of the hardware controller. The UBEREMOTE offers SD or HD production and streaming as well as simultaneous SDI and HDMI output. Built-in video transitions include dissolve and fourteen wipe patterns, while video effects include picture-in-picture, double-box shots and Chromakey. The system supports multiple layers. It can also record and playback MPEG-2 and H.264 media. Simultaneous capture and streaming is supported as well. This system also has some basic automation features that can simplify operation and increase production value simultaneously. You can set cameras to dynamic auto zoom so that it will constantly zoom in and out, and you can set up motion transition functions to cut between cameras while they're moving.
With our four cameras, we can cover a lot of area. Two of our cameras are typically used to show action in the choir loft at the back of the Cathedral as well as the baptismal fountain. The other two are mainly used covering the audience and main action at front of house. For the majority of our live streaming, the system runs unattended. We don't have any of our staff operate the system on a regular basis. This was part of the appeal of the UBEREMOTE solution. We knew that it would operate most of the time as a simple webcam just feeding a live image to our website. It really is a "set it and forget it" solution.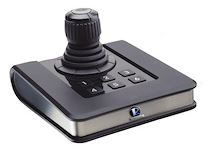 After our UBEREMOTE was setup, we had one issue with audio sync. Our house sound is piped directly into the video stream, and we initially had problems. Fortunately, a quick adjustment took care of it, and we haven't had any issues with sync since. Our audio setup is great as it is crystal clear and easy to understand while also still picking up the live sound of our Cathedral. This especially enhances our pipe organ. The only major change that had to be made when we installed the UBEREMOTE was the wiring. Other than that, the entire system was easily integrated with minimal hassle or disruption.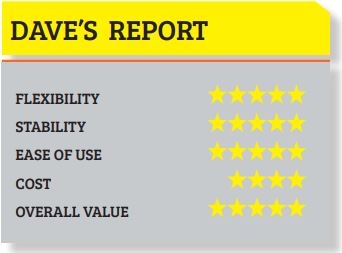 For our streaming, we use Telvue's CloudCast which gives us a responsive, customized player directly embedded into our website along with adaptive streaming. Whenever we have special events like graduations, Christmas Mass or Palm Sunday, we hire a professional from a local broadcaster to come in and produce the program. This one operator is able to come in and produce the entire program by himself. He operates and switches cameras along with handling the on-screen graphics. This is a huge time and cost saver to us, as it allows us to not hire a videographer for every event like we used to. In fact, at a recent event our videographer showed up to record because we had forgotten to cancel him. We had him shoot anyway, and we quickly realized how in the way the videographer was. It made us realize how much better our new UBEREMOTE system actually was in a new way. As a church that supports the needs of about 4,000 families in our community, it's very important that we reach people where they are. Since integrating the RUSHWORKS UBEREMOTE, we're confident that we're doing that better than ever.
DAVE LIANTONIO SERVES AS THE BUSINESS MANAGER OF ST. FRANCIS CATHEDRAL. PRIOR TO THIS, DAVE WAS THE ADMINISTRATIVE SERGEANT OF THE METUCHEN POLICE.