Recording Your Worship Band's Original Music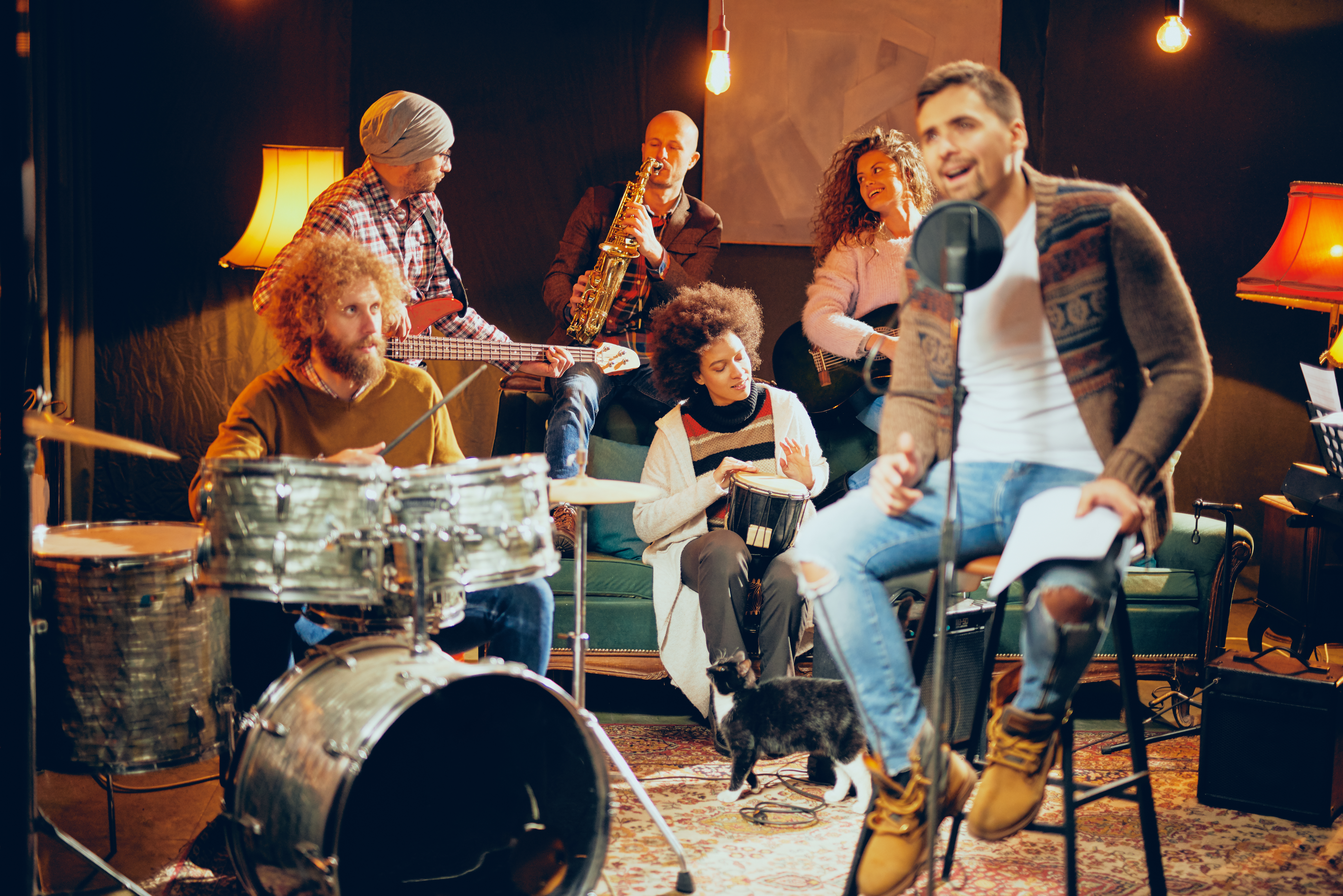 by Ricky Perinchief
Once upon a time way back in the early days of NOW Church, I can remember our worship team using a four-track recorder as a way of multi-tracking original songs they were developing. This was an upgrade from our cassette recorder days, yet a world away from the processing power we have today. We never dreamed that nearly 30 years later, we'd not only be able to track up to 64-channels of crystal clear digital audio during each and every worship experience, but release original music recorded live and in-house on our own Avid Protools rig, not to mention also being able to release singles and albums so they can be streamed and downloaded literally around the world in seconds!
I remember researching nearly two decades ago what churches were spending to record a CD; as my church was interested in producing a live record. With he process of hiring a mobile truck and crew to track out and record, plus all of the post-production, mixing and mastering that went into it, it was not uncommon to drop $25,000 or more on a project. Many churches would never recoup that kind of investment through album sales.
Back then, our church decided that, rather than spending all that money for temporary gain, we would invest in recording equipment for ourselves. We chose Avid ProTools and continue to use Protools to this day. The only difference: this has become more cost-effective in recent years, and the industry has become more and more competitive. USB audio devices, networked-audio, monthly software subscriptions, and DAW's (digital-audio-workstations) have really changed the game when it comes to multi-tracking and recording your worship band. Heck, even apps on our phones and personal computers let us record and play virtual instruments like never before!
Having these kinds of in-house recording capabilities available to your worship band is next-level stuff, and – since they are already used to multi-tracking our worship sets anyhow – we're just doing what we do each and every week, so it's less-pressure during a live album recording.
Here's a few tips for preparing to record your worship band:
Make sure you have control of your stage volume or everything will bleed over.
Cage the drums, fully-enclosed if possible, as that is normally the loudest thing in the room. Eliminate any guitar or bass amps, or – if your worship band insists on having these – buy or build an isolation cabinet or put the amps behind stage or somewhere you can't hear it on-stage.
Have your musicians and vocalists use IEM's (in-ear monitors) – this will play a big factor in cleaning up a mix. All those loud stage monitors translates into muddy mixes that are hard to edit because of all the spill-over. We still have wedge monitors for our MC and Pastor's speaking mics, but nothing else is routed there.
Lastly, play to a click track. I am a drummer who plays regularly at my church. Once I got used to playing with a click, it's hard to play without it. This helps you in the post-production-side so you can snap everything to a grid at a specific tempo for easier editing. Plus, it protects your ears!
Earlier this year our worship pastor at NOW Church, Lindsey Seals, had a goal to record and release a new single. He had written the song, "Restore" about four years ago.
So how did we begin that process? Often times, it starts with a simple melody in Pastor Lindsey's head; he pulls out his smartphone and hits record. Sometimes he may even go to his baby grand piano or pick up his guitar, singing, humming or playing into his phone, before going into the studio to start working through his ideas and tracking it out. We experiment with a lot of sounds and textures, using midi and virtual instruments – especially for keyboards. We then lay down scratch drums, bass, guitars and vocals.
"Restore" went through several tempo and stylistic changes since its inception four years ago, but Pastor Lindsey finally honed-in and was ready to record it for the world to hear. We held a Night of Worship at NOW Church back in March where we recorded the song with a live audience. The band was playing to a click track in their ears, with pre-recorded vocal cues that we made as a guide. FOH mixed in some pre-recorded background vocals in the mix for fullness. I brought in a close friend of mine who works for Avid to oversee tracking and verify all of the gains were set correctly and ensure our ProTools rig was running smoothly. Our first take was a keeper, but before the night was over, we recorded it one more time just to be safe.
We then moved to in-house post-production, which can be a tedious process. Pastor Lindsey began editing the best parts of each of the two takes and tweaking the mix to create the actual single. Even though we re-recorded his lead vocal in the studio, he is such an incredible vocalist, we preferred to use all his original lead vocals from the actual night and didn't do any overdubs, which is highly uncommon! A small amount of pitch correction and viola! We sent it off to another friend in Nashville who processed the drums and vocals, added guitars, and did the final mixes.
Once we got through the fourth mix revision, we were all in agreement: it was ready for mastering! Mastering is rarely done in-house since it requires specific testing equipment to be able to bring all of the levels up to industry-standard and assure the EQ is fine-tuned so it will sound good on any device. Luckily, mastering a single is typically less than $200. Once we received the master file, it was time to get "Restore" uploaded and scheduled for release. Several companies like CD Baby, DistroKid, etc., simplify that process so it gets on iTunes, Amazon, Spotify, Pandora, and all of the major music and streaming platforms.
"Restore" (feat. Lindsey Seals) by NOW Worship was released on October 4, 2019, and is available everywhere, so check out our finished product and be encouraged. If we can do it, so can you!
Ricky is a 2-time Emmy® winner with 20+ years in broadcast television, consulting and systems integration; and oversees technology for his father at NOW Church in Ocala, FL. His company, Proton Global Media Group, is committed to helping ministries of all sizes achieve technical excellence, affordably.