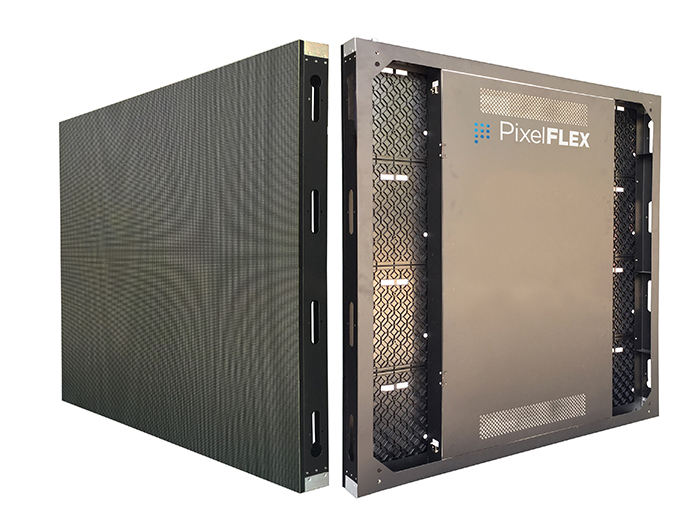 PixelFLEX™ introduces EF Series economical and efficient LED video display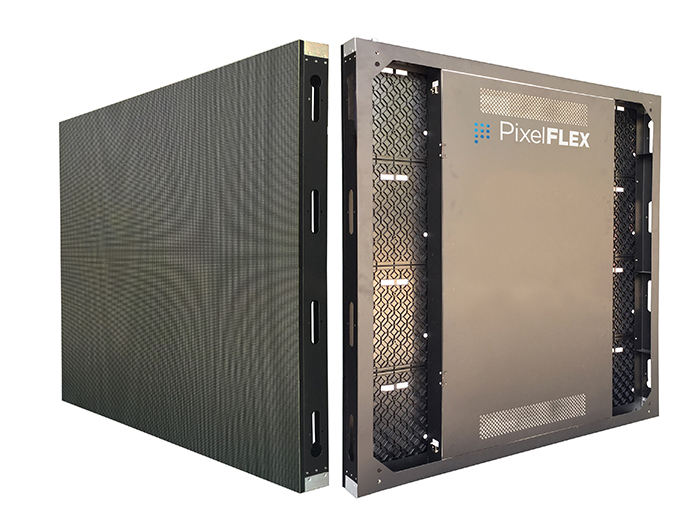 Created to meet the high demands of budget-friendly, indoor video installations, the award-winning LED video manufacturer PixelFLEX™ is proud to announce the new EF Series. With its economical and efficient design, the EF Series meets all the PixelFLEX standards for quality performance and reliability, while offering an innovative simplicity to installation and serviceability.
"As a company, we strive to develop products that we know we can stand behind, and that our customers can trust," said David Venus, PixelFLEX Chief Marketing Officer. "Our goal with the new EF Series was to offer an economical solution, without affecting the performance quality that our customers have come to expect in our innovative LED video product lines."
In addition to its straight-forward design, EF Series tiles are fully front serviceable making it an ideal wall-mount solution for your house of worship, entertainment venue, corporate facility, and more. The EF Series also offers custom upgrade capabilities to meet the specifications for right-angle and curved displays, and is available in a 3.9mm, 5.2mm or 6.25mm pixel pitch. With multiple cabinet sizes and built-in alignment pins to guarantee proper alignment of panels, the EF Series is complete with standard power and data connectors, as well as pass through channels, making wiring quick and easy.
"Understanding the fine line between quality and affordable LED video solutions, our talented engineering team developed a high-resolution and creative product line which reduces the manufacturing and installation costs, and allows us to pass those savings on to the end user," added Venus.
To find out more about new PixelFLEX EF Series, visit the product page at www.pixelflexled.com, watch the EF Series product video on Vimeo, or contact PixelFLEX at sales@pixel-flex.com.
Follow PixelFLEX onTwitter at @pixelflexled or find them on Facebook, Instagram or LinkedIn.