Northview Public Schools Choose BenQ Boards for District Classrooms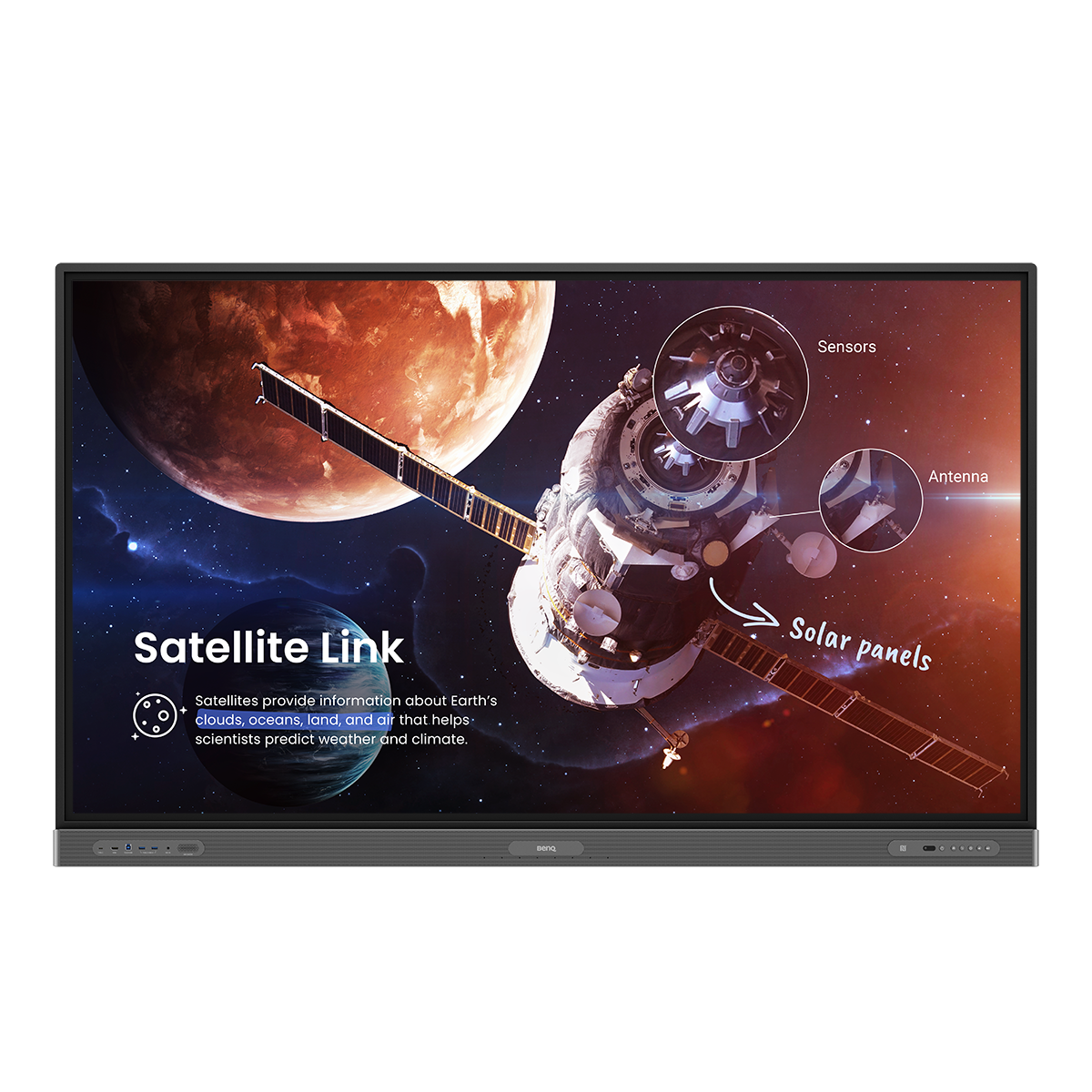 BenQ, an internationally renowned provider of visual display solutions, has announced that Northview Public Schools in Grand Rapids, Michigan, has purchased and is installing BenQ Board smart boards for classrooms throughout the school district. The district investment includes 189 BenQ RP03 Series BenQ Boards. Designed to integrate into any teaching approach or materials, BenQ Boards include one-tap NFC log-in to instantly load lesson materials; interactive teaching tools for more hands-on lessons; germ-resistant screen, pen, and remote; split windows for multitasking; array microphones, 16W speakers, and 16W Dolby Digital Plus surround sound for lesson clarity in class and online; InstaShare wireless screen sharing; and new Eyesafe® technology for reducing blue light emissions. It's also the first display from BenQ to include an air ionizer. This is the second large deployment of BenQ boards within Michigan this year, with Ypsilanti Community Schools purchasing 311 panels in April.
"What sets BenQ Boards apart is that they complement what teachers are already doing with future-ready interactive tools that get kids engaged, but with next to no learning curve," said David Grzeskowiak, key partner manager at BenQ America Corp. "As the first deployment of our new RP03 series, this is certainly a great win for BenQ and more importantly, for Northview."
Defend Against the Spread of Germs and Protect Eyes
BenQ is leading the charge in healthier classrooms. The RP03 models include BenQ's ClassroomCare germ-resistant screens, pens, and remote, making BenQ the only smart board manufacturer working to reduce surface transmission. The touch screen, buttons, and front ports are made with a proprietary, TÜV-certified formula that is 99.9% effective against common germs. It's also the first BenQ Board with a built-in air ionizer. Additionally, it includes BenQ's new EyeSafe® technology to reduce blue light emissions and, when paired with the screen's anti-glare and flicker-free technologies, creates a more comfortable classroom viewing experience.
Tap 'N Teach
Teachers never have to waste valuable class time with complex logins with BenQ's Tap 'N Teach technology. Using NFC card technology, teachers simply tap the card on the display's onboard NFC card reader to immediately access personal cloud storage accounts, such as Google Classroom, Dropbox, and OneDrive, as well as to load personal settings on any BenQ Pro series display in the building. This feature seamlessly integrates with Windows Active Directory or Azure for secure personalization of the display. To start whiteboarding with BenQ's EZWrite 6 whiteboard and annotation application, teachers simply tap on the touch screen with the germ-resistant pen.
More Than a Whiteboard
Teachers can use their RP03 smart board like a whiteboard, display, computer, and wireless screen-sharing system thanks to BenQ's license-free EZWrite 6 software. It's packed with classroom tools for all subjects, including timers, ruler, protractor, compass, and more. EZWrite 6 also lets educators save whiteboard sessions on the cloud, allowing them to continue giving lessons at a later time or for students to access on any device and refer to later. They can also open documents and image files directly on the whiteboard to facilitate discussions. To complement the experience, the split-screen windows function enables multiple applications to be opened side by side — no need to tap between content — making it even easier to conduct lessons and to further comprehension.
Ready for IT Administrators
Finally, as more schools add smart displays to their inventory of digital devices, BenQ has simplified configuration, monitoring, and management tasks for IT staff. The BenQ Board benefits from BenQ's X-Sign Broadcast software, which turns any BenQ smart board in the school into signage and allows schools to keep everyone informed and up to date on events, safety protocols, and emergencies. IT staff has access to at-a-glance device analytics for any BenQ display using the included AMS software. They can easily monitor and analyze the status of all the BenQ devices on a single dashboard, including managing displays, apps, and OTA updates remotely for maximum convenience. For greater ROI, the BenQ Board RP03 Series is IP5X-certified to ensure that the panel will deliver consistent operation, even in dust-prone environments.
More information on the full line of BenQ products is available at www.BenQ.com.