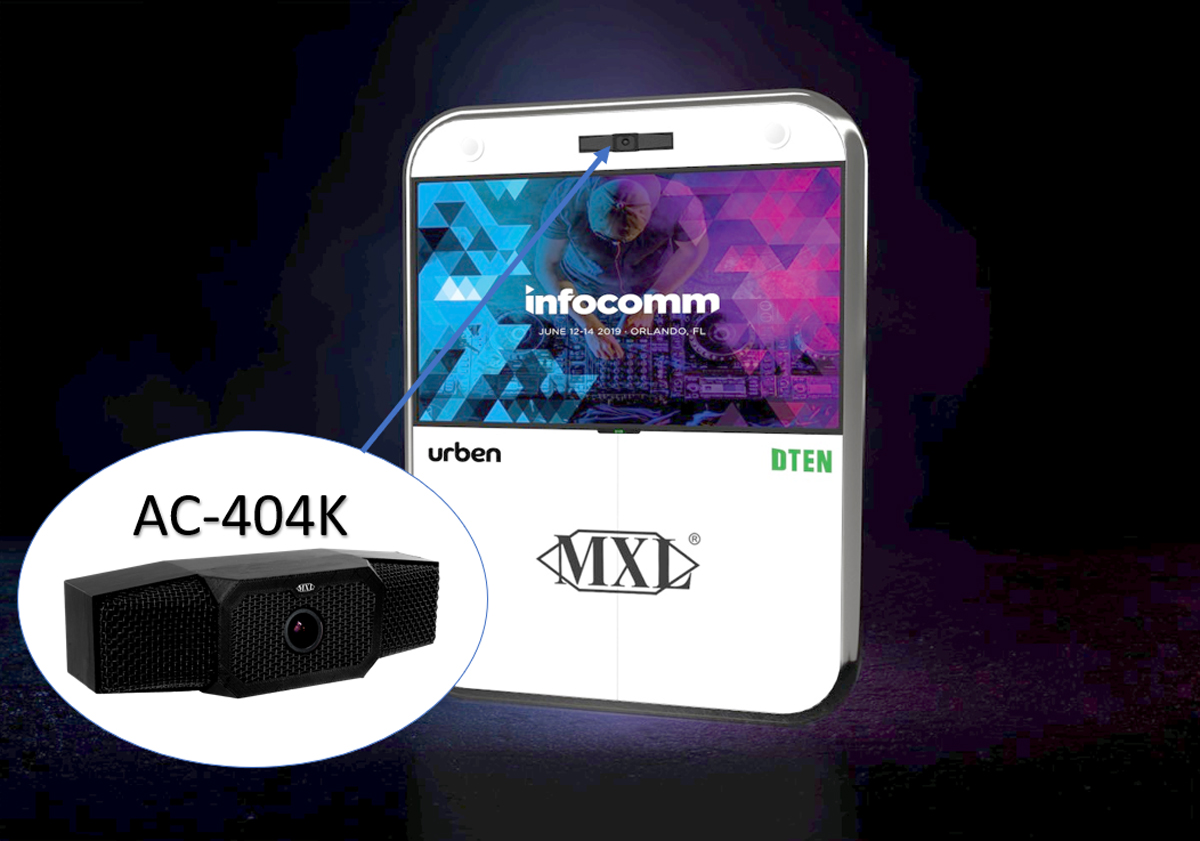 MXL Joins Urben Tech and DTEN to Bring Complete Zoom Room Touch Panel Solution to InfoComm 2019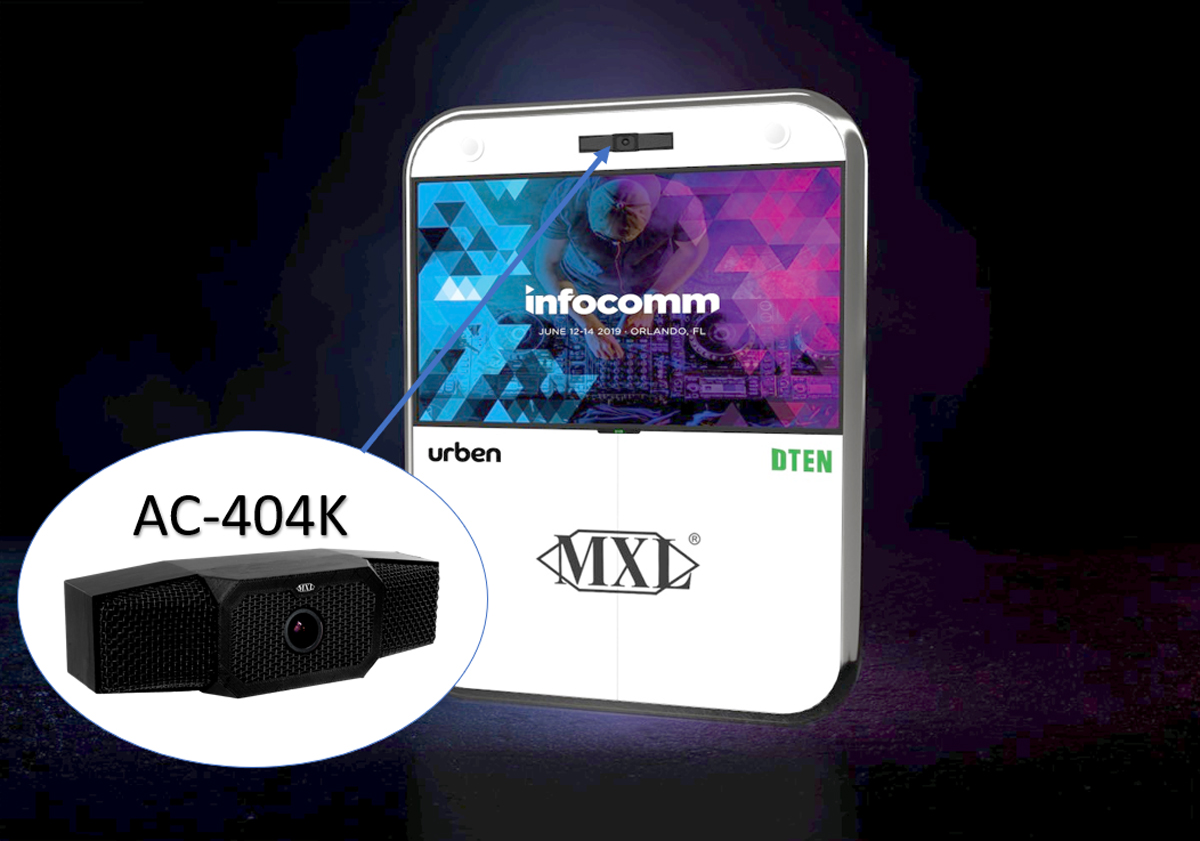 ORLANDO, JUNE 10, 2019 – MXL Microphones' Unified Communications Division is announcing a new turn-key collaboration solution coming to market with Urben Tech, a UK-based provider of customizable, all-in-one collaboration and UC solutions for Zoom Rooms and huddle rooms, and DTEN, an interactive monitor manufacturer, just in time for InfoComm 2019. The joint solution will be on display at the MXL booth (3725) throughout the show.
Urben Tech will be installing new MXL VC-404Ks into the top of its Urben Mini frame while using a high-definition 55-inch touchscreen D7 display from DTEN. Altogether, the unit will be sized 176-cm tall by 136-cm wide and only 9.7-cm deep. Its thin footprint makes it a sleek and simple breakout solution for any indoor workspace.
MXL will debut its new VC-404K, a 4K e-PTZ camera with an integrated pair of industry leading AC-404 microphones, in the all-in-one frame from Urben. The interactive DTEN D7 display will host a Zoom Room as well as an interactive whiteboard. With built-in speakers from Urben, the all-in-one solution will allow for powerful, yet easy-to-use collaboration with minimal setup or installation required.
"We are very excited about this new partnership," says Scott Krueckeberg, director of MXL Microphones. "The Urben frames elevate the look of any space and the D7 is a fantastic product. With the incorporation of our new microphone and camera solutions, the MXL VC-404K, we are offering full turn-key solutions for the UCC market."
For more information about MXL Microphones, please visit uc.mxlmics.com.