Main Light Furthers Investment in Elation Gear With Weatherproof DTW Blinders™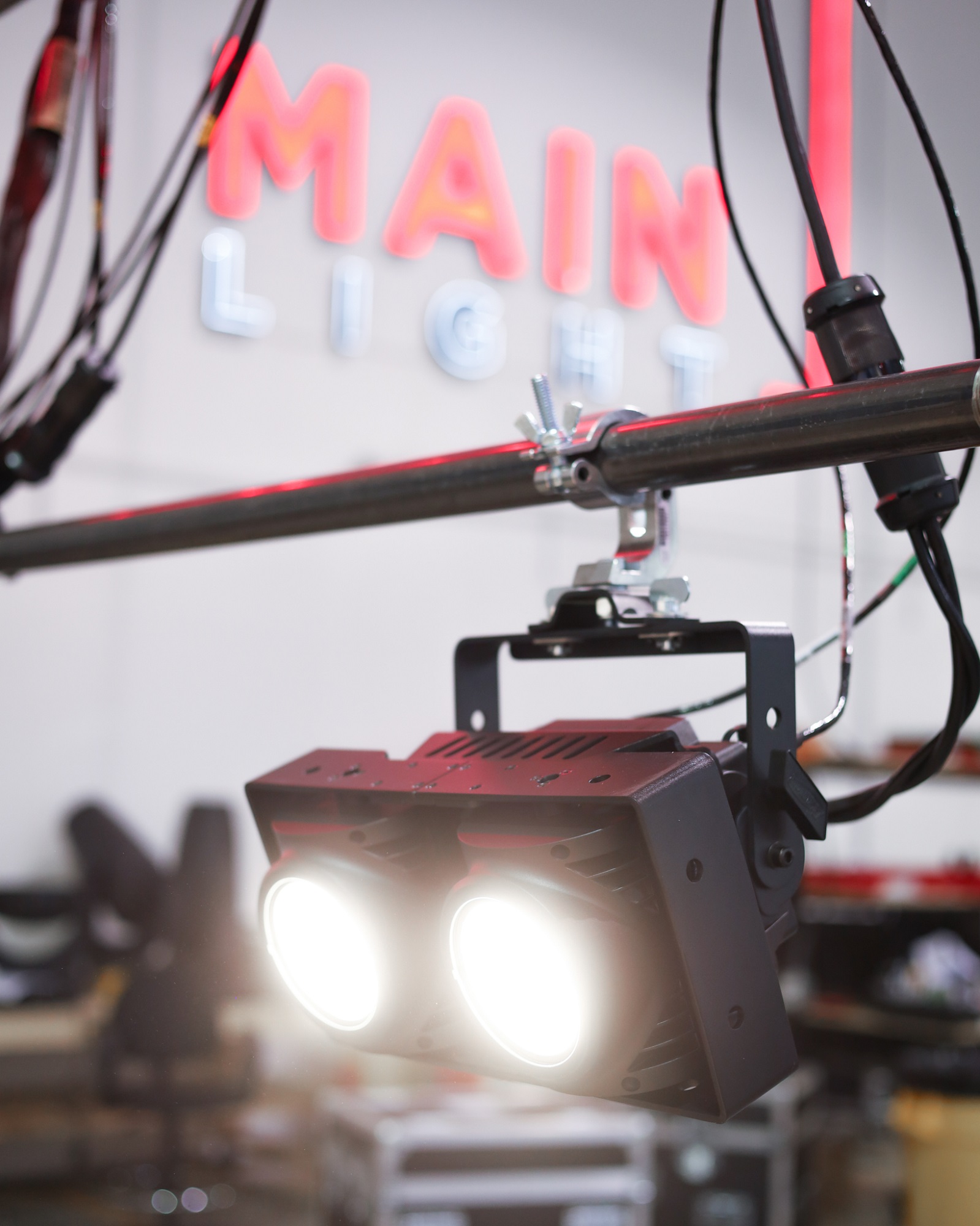 Industry-leading dry hire provider Main Light has added Elation Professional's DTW Blinder 350 IP™ to its rental inventory. The variable white IP65-rated LED blinders are currently in stock and available to rent, across all Main Light locations.
Main Light is one of the largest dry-hire rental houses in the United States for lighting and special effects technologies. The addition of the DTW Blinders complements the company's expansive lighting inventory, which already includes a large quantity of Elation Professional lighting.
"The DTW fixture is a great blinder and we're pleased to have recently added it to stock," said Randy Mullican, General Manager at Main Light. "The IP rating was extremely important in our selection process and the dim to warm feature adds a great element. Our customers have quickly added this unit to their designs."
The DTW Blinder 350 IP™ houses two 175W warm-white and amber COB LEDs and can emulate the "Dim to Warm" look of conventional tungsten fixtures. Useful as a traditional audience blinder or warmed to enhance special moments, it features full color-temperature range control plus independent Dim-to-Warm channel control (1,800K – 3,200K). Its multi-environmental protection means it can be exposed to the elements, on the downstage edge for example, without the worry of weather and cost and inconvenience of protective coverings.
Check out the product demo video here.