Live Streaming and Video Production Guidebook Released to Help Amateurs Gain Studio-Level Skills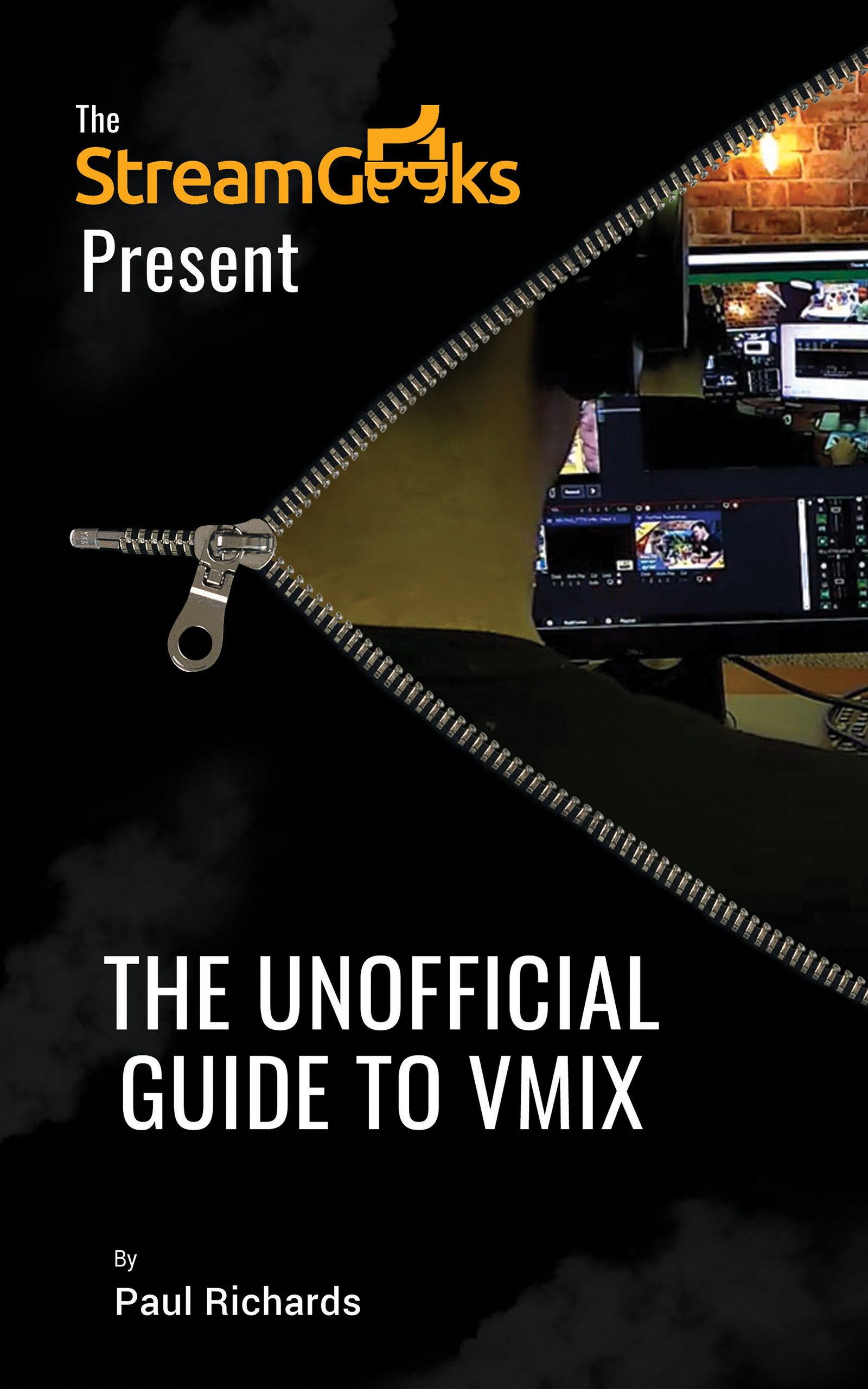 "The Unofficial Guide to vMix," a book focused on uncovering live video production with vMix software – one of the most powerful video production solutions available for live streaming, recording and IP video connectivity – is now available. Written by live streaming and video production expert Paul Richards, Chief Streaming Officer for StreamGeeks and PTZOptics, the book is meant to be used as a guide for anyone interested in sharpening their video production skills with one of the world's top streaming software solutions. The book is part of a blended learning environment and has an accompanying on-demand Udemy course.
"vMix can turn a regular Windows computer into a modern video production studio, which helps thousands of Windows users around the world leverage the power of live streaming technology and connect their events, activities and ideas with the world," says Richards. "It's vMix's consistency listening to their customers that has made the product so powerful for today's modern, live video production."
The vMix software provides users with the ability to add multiple cameras, videos, images, audio, web streams, PowerPoint, titles, virtual sets, chroma key, and much more to their productions. The book can help anyone striving to learn some of the basics of live streaming and video production, including the use of social media integrations, graphical overlays, and even instant replays. For businesses that are now replacing large-scale, in-person events with virtual ones, these skills are essential. For houses of worship getting ready for the upcoming holiday season, this software has proven to be reliable, affordable and one of the easiest to learn in the marketplace.
The book is available in Kindle and paperback formats on Amazon, and as a free downloadable version at https://streamgeeks.us/vmix-book/.