Lincoln Brewster CD Release Tour is Educational Too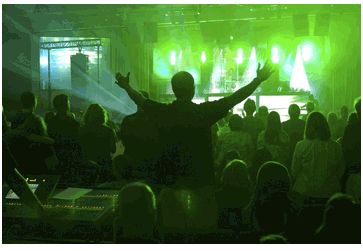 Singer, songwriter, worship leader, and guitarist, Lincoln Brewster released his first studio album in six years, Today is the Day (Integrity Music) in September and mounted a tour in support of the CD, Sept. 24th to Oct. 8th, playing 12 church sanctuaries in four western states.
The tour had an unusual aspect in that it combined informal educational seminars lead both by band members and the tour tech staff before each show. "In the morning, we'd load in and after setup and sound check, we'd conduct classes," says FOH engineer, Adam Duncan. "Lincoln taught electric guitar classes, Norm Stockton, our bass guitarist taught a class, and our technical guys pitched in together and taught a production class."
Yamaha Commercial Audio Systems, Inc. supported the tour with M7CL front of house and monitor consoles, plus a NEXO GEO S12 Series line array speaker system through the band's last show at the Church of Glad Tidings in Yuba City, CA. Yamaha then shifted forces (and gear) to support Integrity Media's Seminars4Worship teaching events with six M7CL consoles and a NEXO GEO S12 system (See sidebar, "Integrity Media's Seminars4Worship.")
The Yamaha touring package for Lincoln Brewster was matched to sanctuaries seating up to 2000: eight GEO S12 boxes per side, with three RS15 subs per side, supported by two PS 8's for front fill. "The NEXO arrays sounded great in every venue we put them in," says Brewster. "Great coverage, and easy to set up and use."
"They're very transparent," says Duncan, "and sounded great right out of the box. We used minimal EQ, the internal EQ on the M7CL console, to tune the system to various rooms during sound check, and tweaking it a bit when the rooms filled up, mostly low-end and the upper-mid range. Tech support from Yamaha was with us for the first three dates and helped us tune the system electronically. From then on, I used my ears."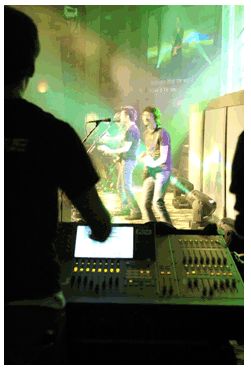 EtherSound CAT5 cable running from FOH back to the amplifiers—Yamaha dual channel amps (T5n's delivering 2500 watts), three per side, with top for the array, and the bottom two for the NEXO subs—kept the signal digital.
Teaching
"For the audio part of the production seminars, we showed everybody what we were running, what we were doing and why, then we opened up the session and asked them, What's your biggest challenge, what do you struggle with most in your church services?" A typical sound question addressed the use of wedges versus in-ear monitors. (The tour used a Shure PSM 700 wireless system.) "Most churches use wedges," says Duncan, "so we basically suggested some thing to do to help make a quieter stage." Video questions centered around what the tour was using. (ProPresenter lyric presentation system and a Martin media server.)
Teaching by Example
With regard to production, Duncan says: "We wanted to show people, especially contemporary worship churches, that you could do some pretty cool things even with a modest budget." Staging was was augmented by a six-foot high by 24-foot wide drum riser (versus simply placing the drum kit at the rear of the stage). A video wall effect, without a video wall, was created by using three separate screens beneath the drum riser.
"Generally, we tried to keep it as simple as possible," says Duncan. "But we tried to be creative with what we had."
Tour Sponsors
In addition to Yamaha/NEXO, three other prominent video, lighting, and audio companies helped sponsor Lincoln Brewster's tour.
CCI SOLUTIONS (www.ccisolutions.com) in Olympia, WA offers audio-visual consulting, products, technical systems and expertise for the worship and entertainment markets. (CCI was recently featured in TFW for designing and installing a complete audio system for the 1,700-seat sanctuary at Grove Community Church in Riverside, CA.)
Martin Professional (www.martin.com) develops, manufactures, and sells dynamic lighting products and solutions, smoke machines, and controllers for entertainment, architectural, and commercial applications. Headquartered in Aarhus, Denmark, the company operates a network of subsidiaries and distributors in over 100 countries around the world.
Shure (www.shure.com) in Niles, IL manufactures microphones, wireless systems, personal monitors, and mixers and audio processors. For the Lincoln Brewster tour, the company supplied a Shure PSM 700 Wireless In-Ear Monitoring System.
Integrity Media's Seminars4Worship
The 2008 version of Seminars4Worship, produced by Integrity Live Events, are being held in Grand Rapids, Mich. (Oct. 8-10); Indianapolis, Ind. (Oct. 15-17); Charlotte, N.C. (Oct. 22-24); Tampa, Fla. (Nov. 6-8); and Houston, Tex (Nov. 19-21). Yamaha Commercial Audio Systems is supporting the events with six M7CL consoles, starting in Grand Rapids (at Resurrection Life Church), then adding a NEXO PA to the package for the tour's next stop at Lakeview Church (Indianapolis, IN), and three subsequent seminars in other cities.
The new Seminars4Worship conferences provide training and ministry for pastors, media pastors, worship leaders, worship teams, worship songwriters, and others involved in church ministry. (See www.seminars4worship.com for details.)
Artists featured at the events include Paul Baloche, Lincoln Brewster, Desperation Band, Jared Anderson, Mia Fieldes, Lakeview Worship, Ken Reynolds and Joel Augé. Ross Parsley, Worship Pastor of New Life Church in Colorado Springs, Colorado and Dr. Pete Sanchez, Director of Worship Studies for the Integrity Worship Institute are the general session featured speakers for Seminars4Worship. Audio technology seminars are being taught by John Mills.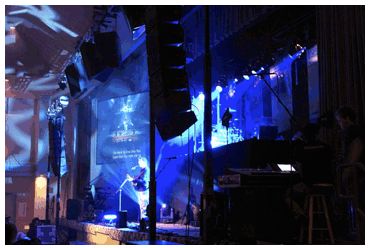 Integrity Media is a privately held media communications company that produces, publishes and distributes Christian music, films and related materials sold throughout the United States and in over 160 other countries. Its corporate offices are located in Mobile, Alabama, with subsidiary offices in Tennessee and four foreign offices located in Singapore, Australia, South Africa and the United Kingdom.
Lincoln Brewster band members and tour technical crew are all on staff at Bayside Church (www.baysideonline.com) in Granite Bay, CA.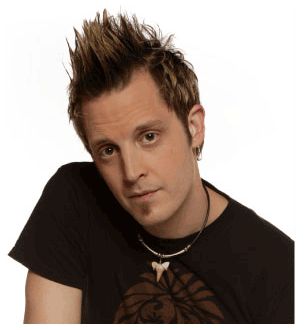 The Band
Lincoln Brewster – vocals and electric guitar
Norm Stockton – Bass
Steve Padilla – Keys
Mike Johns – Drums
Joel Auge – opening act on acoustic guitar
Tech Staff
Adam Duncan – Tour Manager & FOH Enginner
Dave Carr – Lighting Engineer
Jon Bryant – Video Engineer
Will Wiseman – Monitor Engineer
CJ Alverado – Production Manager
Richard Aronson – Projectionist / Truck Driver
Mark Johnston – Guitar Tech
To listen to samples of Lincoln Brewster's music, open the audio file at http://www.lincolnbrewster.com/player.php
Visit Lincoln Brewster's offical website at http://www.lincolnbrewster.com