Lights Appoints Jason Echols as Account Executive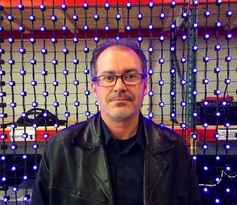 Echols is bringing over 18 years of lighting and light source experience in sales and distribution with him to RGB Lights.
Echols' appointment comes at an exciting time for RGB Lights.  On December 3, 2013, the creators of FlexiFlex™ received confirmation of their patent issuance from the United States Patent and Trademark Office entitled "Modular Lighting and Video Apparatus," invented by Brett A. Gardner.  The patent covers modular flexible panels for mounting lighting strands that RGB Lights Inc. produces out of Lincolnwood, IL, also known as FlexiFlex™.
Echols will use this momentum in becoming a valuable addition for RGB Lights.  He will focus on multiple marketplaces highly congruent with the customization and design features that FlexiFlex™ brings such as conventions and trade shows, commercial signage, and building facade wraps.  He is looking forward to working with his existing network and new customers to help them achieve their project goals.
"It's an exciting time to join RGB, with the company expanding its operations on multiple fronts, and so much uncharted territory left to explore with our flagship FlexiFlex product." said Echols, sharing his enthusiasm.
You can contact Jason at jechols@rgblights.com or at 312.421.6080, ext. 141.
For more information, visit RGBLights.com or FlexiFlex.net