Just Add Power's MaxColor™ 4K60 Series Takes Best of Show at ISE 2022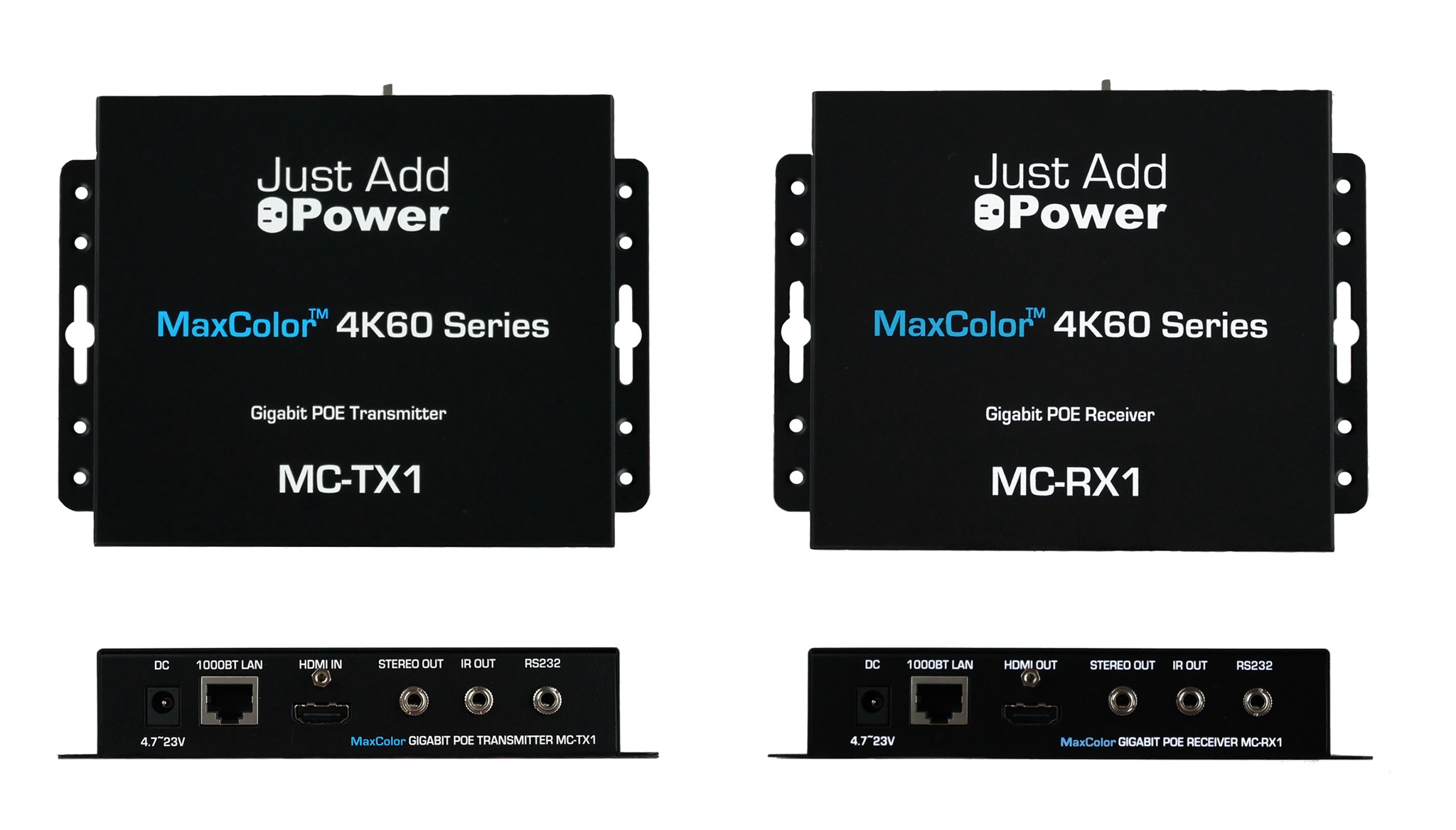 Just Add Power, a leader in AV-over-IP distribution, today announced that the company's new MaxColor™ 4K60 Series received Best of Show honors from Sound & Video Contractor (SVC) magazine at ISE 2022 in Barcelona. Winners were selected based on the merits of innovation and performance with the awards presented during the show.
"While we knew that MaxColor would be another great solution that would immensely expand the advantages of the Just Add Power product lineup, we did not predict the absolutely astounding reception it has received," said Taft Stricklin, sales team manager at Just Add Power. "Since we announced shipping at the end of March, they're flying off the shelf. This award is just another indicator and recognition of all the benefits and hard work that went into developing a much-needed distribution solution. Thank you, SVC, for this honor."
The MaxColor 4K60 transmitter and receiver natively support 4K60 in and out, allowing end users to play Ultra HD video from the growing number of 4K sources and devices now available. With MaxColor 4K60, video at 12-bit color and 4:4:4 chroma can be distributed over existing Cat5/Cat6 cable, eliminating the expense of upgrading to fiber and buying costly network switches. In addition, the transmitter and receiver support MPEG downstreaming for connected devices, such as a laptop or tablet.
The series delivers instant, seamless switching, 4K up- and downscaling, and HDR management while supporting all lossless audio formats and Dolby Vision for the best viewing experience. Additional features include image pop, push, and pull, as well as 90-degree image rotation for landscape and portrait modes.
More information on Just Add Power and its products is available at www.justaddpower.com.