Harmony Event Productions Joins VUE al-Class Worldwide Network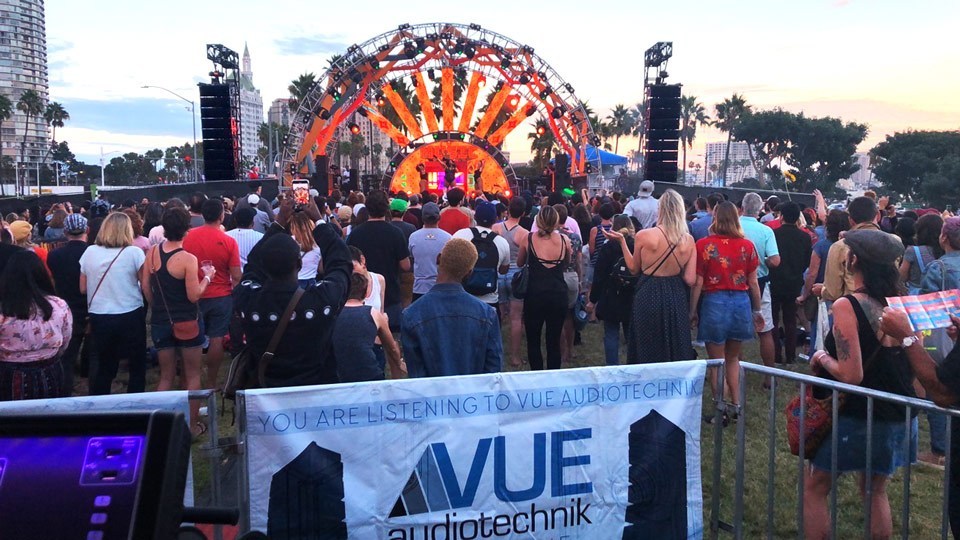 Escondido, CA – To fulfill an expanding roster of large-scale events, and to capitalize on rapid market adoption for the entire VUE line, Santa Fe Springs, Ca.-based Harmony Event Productions ("Harmony") recently added a significant amount of VUE gear to their arsenal, including an extensive al-12 large-format line array system. Harmony debuted a portion of the new system at the third-annual Music Tastes Good Festival, a two-day music, food, and arts showcase in Long Beach, Ca. on September 28-30, 2018.
According to Shawn Ellis, Harmony President, his rationale to join the VUE network, and invest deeply in the al-class line array system, was two-fold. "One of our brand promises is to stay well ahead of the curve in technology, and VUE quite simply has set an entirely new standard for design and performance that's getting noticed in a big way," explained Ellis. "And as the scale of our gigs increases, we needed a system with the horsepower and scalability to tackle every gig while delivering a sonically pristine engagement for both listeners and artists."
Now in its third year, the Music Tastes Good festival was held in Marina Green Park, along the picturesque Downtown Long Beach shoreline. This year's event was headlined by none other than iconic British New Wave legends New Order in their only West-coast appearance this year, and Grammy-nominated and Mercury Prize-winning English singer-songwriter James Blake.
For one of the main stages on which acts including The Church, Joey Badass, and The Black Angels performed, Harmony deployed two hangs of 12x al-12 line array modules as mains with 16x hs-221 infrasonic subwoofers for low-end support. 12x V3 VUEDrive Systems Engines provided next-generation DSP, onboard networking, and powerful, high-efficiency class D power for the system.
According to Ellis, response to the system was extremely positive from both audience members and artists alike. "While I knew the VUE rig would be a boon to the business, it's always reassuring to receive such strong feedback on a system after its first gig. Based on this initial response, I'm certain the rig will be put to good use throughout 2019."
For more information, visit www.harmonyeventproductions.com.