HARMAN Professional Names Kent Iverson As Director Of Marketing & Product Development
VIENNA, Austria – Reaffirming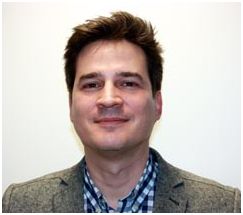 its determination to capitalize on the potential of AKG to become a category-leading provider of high quality, advanced microphone and headphone technologies, HARMAN Professional today named Kent Iverson to lead marketing and product development. In his new position as Director of Marketing & Product Development, industry veteran Iverson, is responsible for all product management and marketing and reports directly to AKG General Manager, Jürgen Bopst.
Commenting on the appointment, Jürgen Bopst noted, "Kent Iverson is a creative, dynamic leader who will bring new energy and market focus to our product development and marketing programs. Kent's experience as a customer, competitor and industry participant will lend depth and purpose to our programs and I look forward to seeing his contribution impact how we engage customers and serve their needs for the most advanced, best performing microphones and headphones."
Iverson joins AKG with a track record of accomplishment in product management and marketing, including 18 years at LOUD Technologies in their Woodinville and Parisian offices, and two years as Marketing Manager with Yamaha in Hamburg, Germany. He has also served as Chief Technician for post production market leader National Video Center,. as an audio technician, at the iconic Hit Factory in New York and as Chief Engineer at Platinum Records.
"I am very pleased to take on this role at AKG," stated Iverson "The brand is recognized as both a quality provider of the most reliable and robust microphones and headphones and as a pioneer in wireless technologies. My goal is make the very most of these critical strengths as we develop and deploy a series of exciting new product platforms that will excite our customers in all of the markets AKG serves. The foundation of excellent people and excellent engineering will serve as the ideal platform from which to accomplish our product development and marketing ambitions!"