Haivision Announces the Industry's Most Comprehensive Video Streaming Solution Suite for Multi-Site Church and Online Faith Organizations
New Haivision Connect DVR service brings together multi-site churches with time-shifted multi-screen broadcasts
Haivision today announced its complete suite of streaming solutions that extend, unify, preserve and enhance the worship experience by connecting churches, ministries, congregations and people with the highest quality multi-site and online video streaming.

Haivision Solutions and Services Suite for Houses of Worship
Hundreds of church organizations, like Church of Champions, Church of the Highlands, Sugar Creek Baptist Church, Elevation Church and International House of Prayer, rely on Haivision's solutions and services to expand their ministries' reach to online audiences and connect their multisite congregations with high-quality HD video for a shared worship experience. The full Haivision solutions and services suite for houses of worship includes: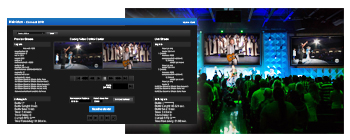 Solutions for connected multi-site ministries:
•    Haivision Connect DVR (announced today): An end-to-end service package for time delayed distribution of single or dual synchronized high-quality streams to up to 25 remote venues over low cost public Internet connections.
•    Makito X with SRT: Single or dual stream low latency encoders and decoders for live, low latency video distribution over low-cost, public Internet connections.
Solutions for online ministries:
•    KulaByte: The highest quality internet streaming source encoder specifically designed for the challenges of the faith market.
•    Haivision Video Cloud: The video content management system allows churches to automate the publishing of video assets and collections quickly to the web, reach all audiences on any device, syndicate across many portals, and measure audience response and system performance in real time.
Haivision Connect DVR
The new Haivision Connect DVR service enables multi-site ministries to deliver one or two high quality synchronized time-delayed streams from the source venue to up to 25 remote locations. Leveraging low-cost public Internet connections, Haivision Connect DVR is an end-to-end solution that includes a (Haivision KulaByte) source encoder, the cloud-based DVR streaming service and (the new Haivision Display Engine DVR) dual stream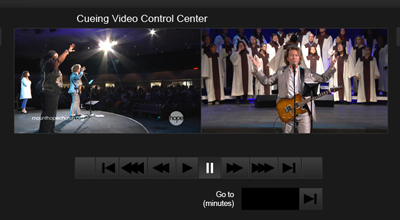 playout appliance for each remote site. The central location is given complete control of outbound video streaming and each remote location has independent control of on-site video playout. The service can be configured with full stream redundancy and high/low streaming so remote locations can accommodate for lower bandwidth.
"Haivision has been in the faith market for more than nine years, has hundreds of installations and serves some of the largest ministries anywhere," said Peter Maag, Haivision CMO. "We understand the specific challenges of the house of worship community and are committed to providing services and solutions that are easy to commission, offer consistency in operation and simplicity in use."