Five Minutes with… John Fuqua Vice President, All Pro Sound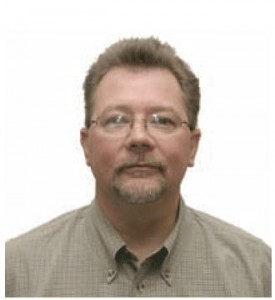 TFWM: Your website has the "Jesus Fish" displayed on your home page. How does that tie in to your business model?
John Fuqua: All Pro Sound is Christian owned and we operate on Christian principals…our motto is "ethical, moral and legal" and that is the way we do business. We have been working with churches for over 29 years and understand the importance of our relationship with our clients. We carry that relationship over to all of our projects.
TFWM: Can you give us some background as to the progression of the company since it started almost 25 years ago?
JF: All Pro was started to service small installations and supply audio and lighting equipment that at the time (late 70's) was only available to the club and touring market. The original owner saw where the HOW market was headed and began to work with church clients. From there we grew based on word of mouth and providing real solutions to a growing market. Eventually, we began to cross into commercial systems and equipment sales through our catalog and website. Custom residential systems was started and grew to be a regional success with high end clients. In the last 10 years we have grown exponentially, completing many large projects for both HOW and commercial clients throughout the Nation. From 100,000 seat football stadiums to 100 seat churches, we do it all. Today, e-commerce and social media are driving our market more and more. We are expanding to provide more musical instruments to our customers as we continually change to meet the new challenges we face in the current economy.
TFWM: All Pro Sound has been involved with very high profile installations in the house of worship market. Does All Pro Sound also work with smaller houses of worship?
JF: All Pro Sound has always worked with a variety of clients. Every project is different and every customer is treated with the same respect. The small church is working to become a larger church and so on… The most important thing in our business is our relationship with our customers, vendors and employees. We try to maintain that relationship at any cost. The customer can buy from many sources and contact many different integrators to complete their system designs. We can only offer them our very best and follow through to be sure they are satisfied with our work. This approach has and will continue to serve us well.
TFWM: What is the best tip or bit of advice you can give to houses of worship after years of working within this market?
JF: The best advice we could give to any church is to gather information from reliable sources and establish a relationship of trust and loyalty with a systems provider. We spend a lot of time listening to our clients. I have clients that I established a relationship with over 15 years ago that still call on me personally today for advice or to work with them on a new project. That is the most gratifying thing that we can hope for. Our approach to system design is based on using the latest technology coupled with real world experience and attention to detail. We continue to grow and change to meet our client's needs, wants and desires.