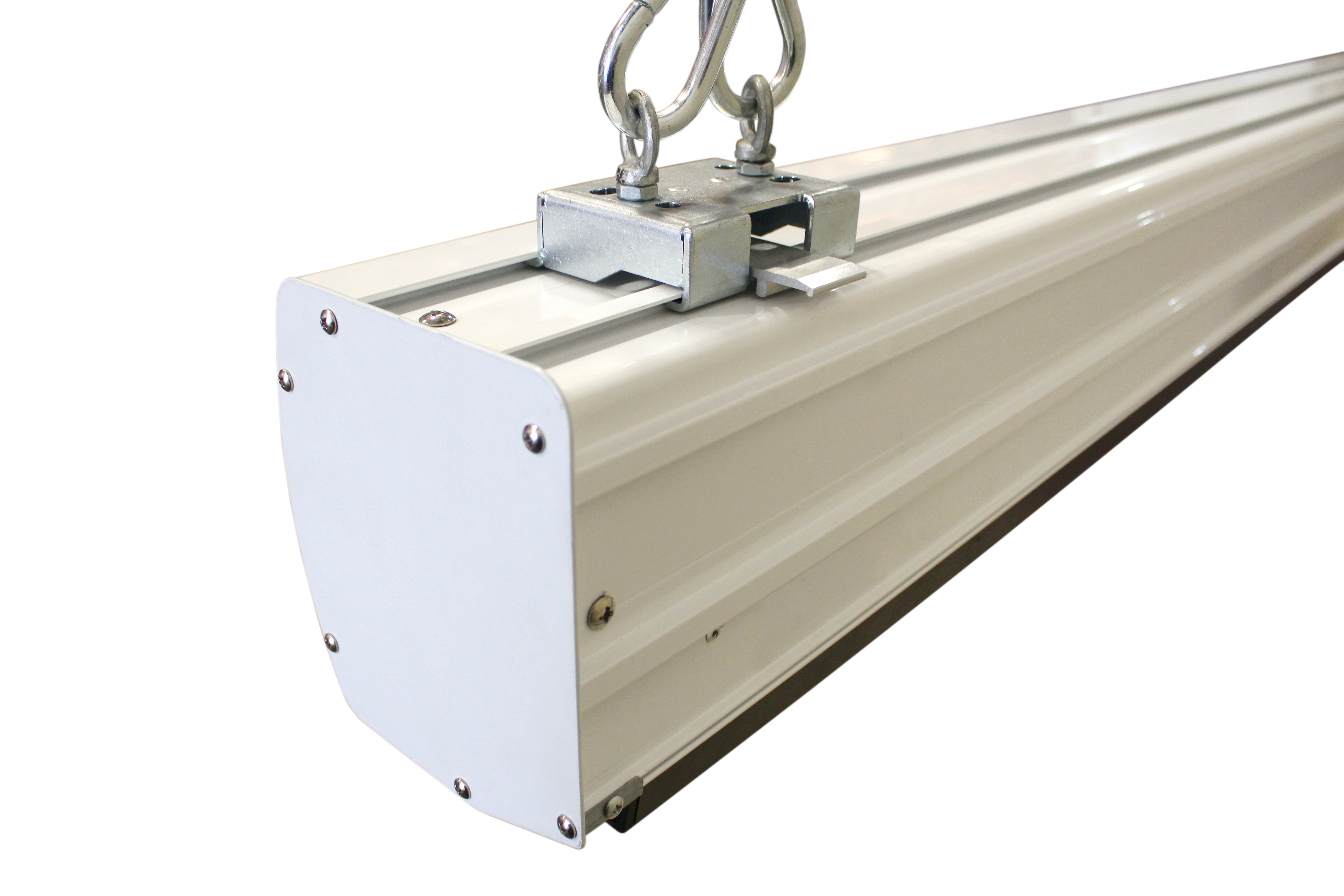 EliteProAV, the dedicated Commercial AV division of Elite Screens Inc. has upgraded its Tension Pro large venue electric projector screens using a new casing design that meets the requests it was receiving from commercial integrators. The modification involves a completely new white-enameled aluminum casing with sliding wall-ceiling brackets for perfect alignment. A flat tensioned surface allows a facility to not be limited to use standard throw projectors but short-throw and UST projectors as well.
EliteProAV's Tension Pro Series has just received a full makeover to it's casing design. The large venue motorized projector screen has great mechanical attributes but integrators needed a bit more from the screen's casing. What they really wanted was more versatility in aligning the wall mounts with secure installation points while maintaining a centered image. Elite has now standardized all of it's Tension Pro Series screens by switching to a more stylish white-enameled aluminum casing with sliding wall and ceiling mounts. Our enhanced product line is now in stock and ready to ship.
EliteProAV's Tension Pro Series is a motorized retractable projector screen for large venue presentations. It features the company's proprietary CineWhite® UHD 1.15 Gain front projection material that is tab-tensioned for added flatness. It's important for a large event projection surface to give a world class performance in picture quality. For this reason, it is ISF (Imaging Science Foundation) Certified for accurate color points, color temperature and dynamic range. As a matte white material with enhanced reflectivity, it provides wide diffusion uniformity allowing viewers to enjoy a clear bright picture from any angle. It features superior flatness using a tab-tensioned design that can accommodate standard, short throw, and even ultra short throw (UST) projectors.
The screens come in a standard 16:9 HDTV aspect ratio that matches the format of most commercial and personal projectors. In order to accomdate the large space requirements of business or even home theater projectors, the screen comes in a 16:9 HDTV aspect ratio and is available in large 200", 235", 250″, and 300″ diagonal sizes. Its smooth sufrace is 4K/8K Ultra HD and HDR ready. Standard black masking borders absorb projector over scan while enhancing perceived visual contrast.
Each unit comes fully assembled for plug & play operation with no tools or assembly required. A strong, fast-acting tubular motor allows swift operation with a superior weight tolerance and long operational lifespan. Standard features include integrated IR/RF receivers with remote controls, and a 12-volt trigger to synchronize the screen's operation with the projector's power cycle. For concealed or in-ceiling applications, and Infrared IR extended "eye" sensor is included.
The Tension Pro is ideal for projection presentations in auditoriums, gymnasiums, or any other large venue indoor environments. In addition to this, it comes with a 5-year premium warranty that is unmatched by most makers.
Pricing, Availability, Warranty
Elite ProAV's Tension Pro. Projection Screen is available now with a starting price at $xxx (USD) and is available through the dedicated Professional-AV sales channel. It comes in a 16:9 (HDTV) aspect ratio with 180" and 200"sizes available. It comes with EliteProAV's 5-year manufacturer's warranty and 5% discount for qualified buyers through our ENR-G program for Educational, Non-Profit, Religious and Government/Military organizations.
Visit http://www.eliteProAV.com
Product URL: https://eliteproav.com/product/tension-pro-series/