By Frank Schabell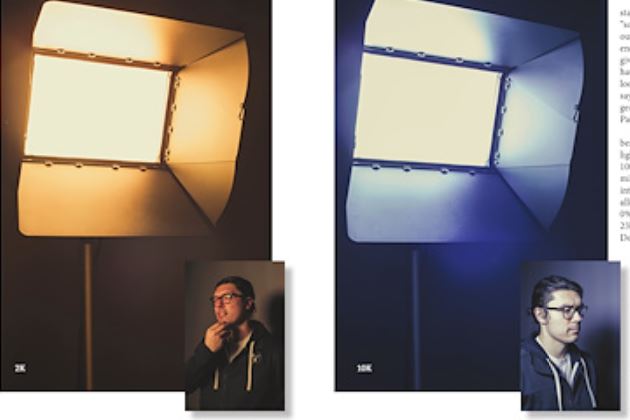 If you have been in church production during 2020, I'm sure you have heard the word "pivot" used quite frequently. You may have heard it thrown around in meetings, amongst other production staff/volunteers, and from the pulpit to describe the monumental shift from the status quo to our new norm. It's obvious when I say this season has forced many of us to stretch ourselves in fields that might not be our natural inclination.
Back in April, our church made the hard decision to shut down our in-person gatherings and make the shift to online only broadcasts. This season has allowed me the opportunity to stretch myself to learn more of the video minded side of lighting vs live service programming and operation. Even though I was forced to move out of my comfort zone, this hard shift to lighting for video has made me into a more well rounded lighting designer.
When I was presented the opportunity to review Elation's KL Panel, I was very excited! Our Production and Communications Departments are very deep in preparations for Christmas with a large component of it being video content for our in-person Christmas services and online broadcasts. We have a long list of video projects on the docket; so getting the opportunity to supplement our current lighting and test the KL Panel for some of these shoots was a God send!
Our current lighting for video recording is pretty standard at best. Our equipment list consists of "softboxes" and more traditional Fresnel fixtures for our video shoots. A common problem that we have encountered in past shoots are that these lights do not give the exact softness and color temp we desire. We have had to get crafty to achieve the lighting we are looking for during our online only season. Needless to say, with the frustrations of past shoots with our current gear, our videographer was overjoyed to test out the KL Panel with me.
The KL Panel is a LED fixture that produces a beautiful yet powerful, soft light. Along with its soft light, it is able to produce color temperatures of 2000k to 10000k. It also features a RGBWLC LED array for color mixing. The KL is able to dim the light to the desired intensity very smoothly. It has 16 bit dimming, which allows for very smooth dimming all the way from 100 to 0% intensity and has adjustable refresh rates from 900 to 23kHZ. The box it came in included the KL Panel, Barn Door, True 1 Power Cable, Safety Cable and Hardware for mounting the light onto a stand or securing it from a lighting grid. The front of the fixture has a diffusion screen that softens the light it produces. The fixture is made out of powdered coated black steel making it very sturdy, perfect for big video shoots on the road. The tradeoff is the extra weight it has for ruggedness. I was surprised by the weight of the fixture. Not that it is obscenely heavy, but the look of the fixture made me believe it would be lighter. For control, the KL has three encoder knobs on the rear of the fixture. The encoders control intensity, color temp and the green/magenta. Along with being able to control the fixture in a standalone mode, you can utilize DMX, ArtNet/sAcn or Elation's "E-Fly" for wireless control. As I said before, the fixture takes True One for power and has a loop out for power if you wanted to daisy chain several KL Panels together. Since the fixture is LED, it does not consume a lot of power, which is an issue I ran into a lot with our traditional lighting for video recordings. The KL has an integrated 4-pin XLR 24-36 VDC battery input for remote power situations. This was a feature I was not able to test unfortunately.
In my testing I used my personal MA3onPC Console. The KL Panel has nine different DMX mode settings that give different levels of control of the fixture. I used it in dim, standard, extended and then RGBWLC mode. In dim mode you are able to simply adjust intensity of the fixture, which is a very simple way to operate the fixture from a control surface. I then tried standard and extended modes. Standard and extended modes allowed for more in-depth control over the dimming curve, color temperatures while RGBWLC mode gave control over color mixing. The KL Panel's powerful RGBWLC mode could be used for music videos or other creative video shoots. These modes allowed for quick and easy control of the KL without having to touch the knobs on the fixture. This fixture would work great in a permanent studio setting for tv or film. If your church had a studio dedicated to video shoots, this could be installed in a variety of ways for the desired angle for the shoot.
Our videographer and I experimented with the KL to create beautiful lighting we needed for our shoot. In the video shoot part of my test, we used the KL Panel to help create a very softly lit stage for a stop motion video for our Christmas services. It took a fraction of the time to set up the KL Panel for the shoot than it would have to dial in our current gear. We loved the versatility of the KL Panel for this particular shoot. We found ourselves having to use a warmer color temp due to the fact that our other video lighting equipment wasn't able to match the KL. For another test, we took some time to take photos to see what looks and atmosphere we could achieve using it. We tried a few different angles, color temperatures and virtual gel colors for different looks. We really loved the 10k color temp. We were able to achieve some very cool looks.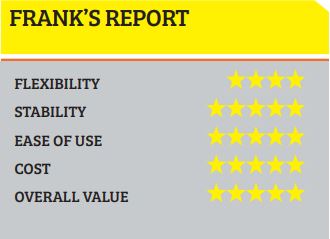 Overall, we were very pleased by the KL Panel. The quality of light, versatility, and price point makes it a great light for churches trying to upgrade their video shooting equipment. With the current Covid reality we are all facing, we are forced to rely more on broadcast vs the live environment. This light would certainly help bring any church's video production to another level. It would do extremely well in a more permanent environment like a studio, but it may be a little heavy for mobile video shoots. After our experience using the KL, we could definitely see two to three of these fixtures becoming a part of our video equipment in the near future. Simply put if you are in the looking for great lighting fixture for video, look no further than the KL Panel.
Frank Schabell is Lighting Director at @thechapelchicagoland and Freelance Lighting Designer. He is passionate about using art and technology to tell the greatest story ever told. Check him out on frankschabell.com or follow him @frankschabell