Eiki Debuts EK-120U and EK-121W Portable LCD Projectors
The ideal choice for classrooms or meeting facilities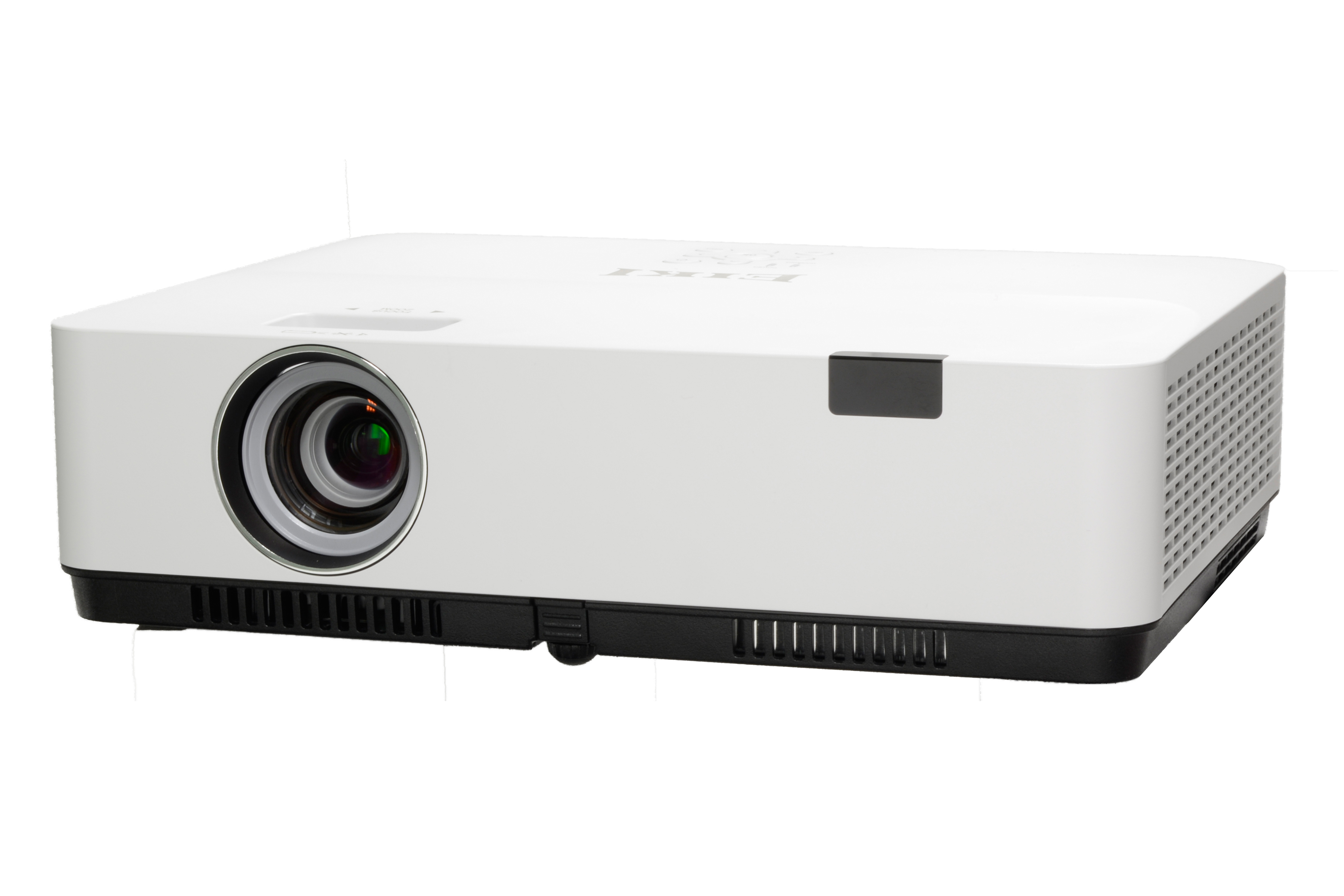 Rancho Santa Margarita, CA – InfoComm booth #1461…Eiki International, Inc. a world leader for over 45 years in projection technology, is pleased to announce the new EK-120U and EK-121W portable LCD projectors. With their Infinity Lamps that offer 20,000 hours of service in Eco mode or 10,000 hours under Normal operation, these new models make exceptional choices for the education and corporate markets in places such as classrooms or meeting facilities.
The Eiki EK-120U and EK-121W portable LCD projectors both have rich feature sets. They offer 4000+ ANSI Lumens brightness for bright, clear imagery combined with their 16:10 aspect ratio and a 0.64-inch 3-LCD imaging system. Resolution for the EK-120U is WUXGA (1920 x 1200) while the EK-121W's is WXGA (1280 x 800). With their auto setup function, both models are very user friendly. Equally notable, both models offer Horizontal, Vertical, and Corner Keystone image correction capability—facilitating operation just about anywhere.
In terms of connectivity, both units offer dual HDMI inputs, a VGA (15-pin D-Sub) input, Composite video (RCA), both USB Type A and Type B, plus an RJ-45 LAN port—facilitating interaction with a wide range of content sources. Both models also incorporate a Mono 10 Watt loudspeaker for audio monitoring as well as a 3.5mm stereo mini jack for audio output to an external playback system. With their low noise operation and the included remote control, the Eiki EK-120U and EK-121W portable LCD projectors re-define value.
Of particular note, both the EK-120U and EK-121W offer exceptional flexibility for projectors in their price range. Corner keystone and Vertical / Horizontal Keystone, functions add still greater flexibility in terms of placement / installation ease. Additionally, the EK-121W offers a Curved Correction function. Further, with their high 15,000: 1 contrast ratio (with Iris in Eco mode), both models provide bright, vivid imagery.
Steve Rubery, Eiki's General Manager of Sales & Marketing, commented on the company's new EK-120U and EK-121W portable LCD projectors, "With the development of the Infinity Lamp we are able to reproduce the rich colors of a lamp based LCD projector with longevity close to that of a laser projector all with a smaller package and affordable price. The total cost of ownership for the consumer is very low, possibly less than 5 cents an hour! It is a game changer for the classroom."
Eiki's new EK-120U and EK-121W portable LCD projectors are shipping now. MSRP pricing for the two models is as follows:
EK-120U: $1095
EK-121W: $950
For more information, please visit www.eiki.com.