Educational Training at Church Media U
[youtube height="HEIGHT" width="WIDTH"]https://www.youtube.com/watch?v=rnGo0svoh3k[/youtube]
Church Media U is a one-day seminar for HoW media volunteers and pro's that tours the country helping to equip churches to understand and use their visual media technology better.
Changes in projection technology, lighting and content development have created a huge opportunity that the HoW have only just begun to tap. It is more affordable than ever to literally transform a room into a truly sacred-feeling place as we lift eyes, voices and hearts in worship to God. It is also easier than ever to create a lot of visual noise that distracts from the purpose of ministry.
Church Media U wants to help you embrace the one and avoid the other.
The two questions they hear most are these: What equipment hardware and software does our church need now? And/or: Now that we've got all of this awesome equipment, what in the world should we do with it?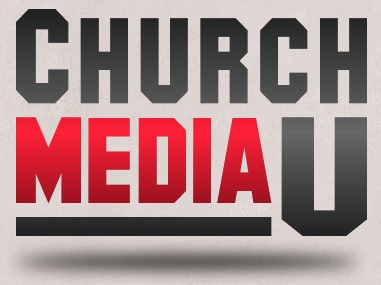 Church Media U was launched by three HoW media experts who specialize in answering those two questions. Darren Macdonald of ShepherdMultimedia.com has been consulting with churches about projection and camera systems for nearly 20 years. Camron Ware of VisualWorshiper.com is one of the most respected lighting and environmental projection designers serving the church today. And Josh Lyon of ShiftWorship.com loves to help HoW media leaders use visuals to tell better stories.
All three are passionate about helping HoW leaders—especially the ones in the tech room—to use visual media to increase the worship of God and not to steal from it.
Church Media U does that with deeply practical instruction and idea sharing, so that participants can take what they learned at ChurchMediaU and immediately improve their visual media ministry.
Their goal is that every attendee will agree with Tina Foster of Corpus Christi:
"Very, very helpful—understands churches, very professional and knowledgeable, staff is patient, understanding and informative. I came away from your similar enlightened, empowered, and excited about our church multi-media project."
Find out when they're coming to your area and get registered at ChurchMediaU.com.