DPA d:fine CORE 6066 Subminiature Headset Micropone
By: Jake Brantley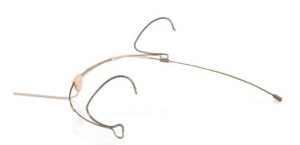 Church at the Cross in Grapevine, TX, is historically a Southern Baptist church. We've recently started moving back to a more liturgical style of worship. For quite a few years we had been experiencing a bit of a decline, but when our current pastor – JR Vassar – arrived, we started seeing a change. Pastor Vassar has been an in-demand speaker for the conference circuit for quite some time, so people outside our church were familiar with him, and his dynamic teaching style attracted new people, and our church started to grow.
Our worship pastor provides a really big emphasis on the arts, from actual art to theatre and music, all used in such a way as to help people experience Christ and encounter Jesus, which is our mission. Encountering Jesus means coming face to face with who he is and with our need for his salvation. When we encounter Jesus, he begins to put our lives and relationships back together
DPA d:fine™ CORE 6066 Subminiature Headset Microphone by his grace and reign over us. Sin has corrupted our hearts, disordered our loves, disoriented our lives, and fractured our relationships. All this is being healed in Jesus who reconciles us to God, who renews our hearts, who reorders our loves, who reorients our lives, and who heals our relationships by the power of his Holy Spirit.
Being in the middle of DFW (Dallas-Fort Worth), where there are a lot of really large houses of worship, people expect a certain level of production. So, even though we are a smaller church, by being smart about our purchases, we've been able to meet expectations and grow in a way that doesn't over burden our budgets and tech volunteers. Investing in high quality sound has been a key point for us; we have a lot of people who listen to our podcast, and growing that online community has helped us reach the goals of our mission. We recently demoed the new DPA d:fine™ CORE 6066 Subminiature Headset Microphone, a lightweight, low-profile headset with an ultra-small 3mm capsule that, despite its size, still has the audio clarity you would expect from a DPA microphone. As long-time users of the 4066 Omni Headset Mic, we were already very familiar with DPA and, after several years of intense use, when one of our 4066 Omni headsets broke due to user error, we knew who to call. When I called to see what options DPA had for us in regards of repairing or replacing the headset, we decided to take the opportunity to demo the new d:fine™ CORE 6066.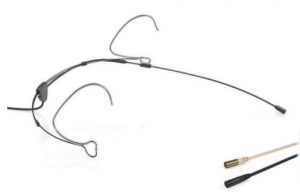 When the new headset arrived, we put it on our pastor right away. A quick sound check, and we were good to go. A two-way adjustable boom system (length and height) with an anti-rotate mechanism makes this new headset very easy to fit, and the wire hook in the ear pieces was very comfortable for our pastor. Getting it to sound great was also really easy – we already had a lot of EQ on the channel from the existing mic, but I was able to back off most of that. We typically record RAW and then tweak the audio for online, but with the new headset I didn't need to add anything in edit for our podcast or videos. Even without any EQ, it sounded great. The capsule is omni-directional, and DPA promotes the d:fine™ CORE 6066 as having a lower noise floor than any other 3 mm (0.12 in) capsule on the market, and better able to capture high sound pressure levels without distortion as well. In terms of technical specifications, the d:fine™ CORE 6066 has a noise floor of only 26 dB(A).
One of the great things about this mic is that DPAhas added a 90 ° cable management system, a small triangular cable guide that sits at the back of the headset frame and helps guide the cable straight down the users back to the belt pack. The cable guide slides from side to side, so it can be moved out of the camera view. The special construction also separates the cables from the boom movement, which ensures that cables are not pulled on when the boom is moved. This helps ensure a longer life to the mic cables, as it eliminates a lot of the stress and strain on the cable. Since that was the fail point on the old headset, having this new feature added really helps alleviate that worry. For added assurance, the inner core of the cable is made of Kevlar, to help withstand rough pulls.
The CORE Subminiature is also IP58 certified, so it could easily be used for baptisms as well. We didn't have the opportunity to test that during our demo period, but we look forward to doing so in future. We use our headsets with Shure wireless, and we had no issues pairing the headset. DPA sent us the demo with the microdot to Shure adapter; I didn't have to change any gain on the pack at all, it just worked right away. We recently completed a renovation to our auditorium to expand it another 200 feet and updated our audio system to include a new DiGiCo board and a d&b audiotechnik loudspeaker system, and the mic sounded superb.
Unfortunately, all good things must come to an end and after our demo period was over, we had to return the d:fine™ CORE 6066 to DPA. The good news? We liked the new headset so much, we've ordered one for ourselves.
JOE FERREIRS IS PART OF THE AUDIO PRODUCTION TEAM AT CHURCH OF THE CROSS