Francisco Provencio and Christian Cooper Join VuWall, Providing Expertise and Customer Support to Meet Growing Customer Demand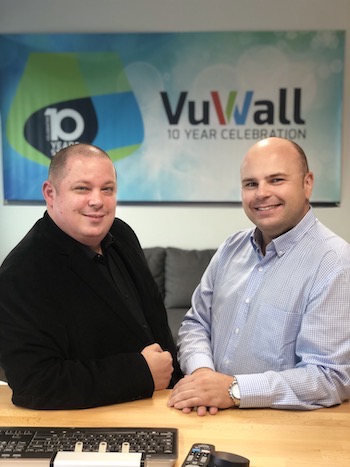 VuWall, a leader in video wall control and AV network management, today announced new engineering and sales hires in the United States. Francisco Provencio has been appointed application engineer while Christian Cooper joins as account manager for the East Coast. These new positions will provide additional resources for customers throughout the U.S. as VuWall continues to grow globally.
Currently, VuWall has more than 1000 deployments in over 45 countries, with more than 200 in the U.S. alone. As this number continues to grow, expanding the U.S. service and sales support team is a critical step toward healthy growth for the company. This is a continuation in overall North American corporate strategy, as earlier in the year, VuWall added resources to its marketing and inside sales teams at its Canadian headquarters.