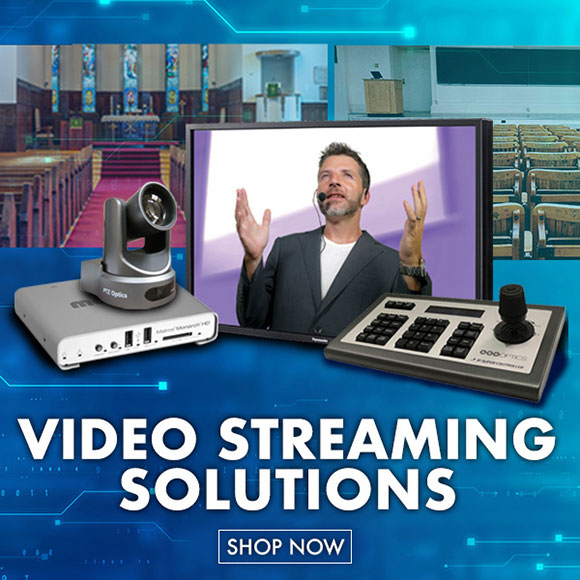 As more and more organizations are finding the need to communicate remotely, streaming video has turned into an essential tool to stay connected with students, congregants, and employees. The good news is that streaming technology is user-friendly, and you may already have much of the equipment you need for a perfectly capable streaming system. If you don't, our friends at Full Compass have put together a variety of streaming packages to meet the needs of venues of all sizes.
The information provided below by Full Compass goes over the basics of streaming for those who are brand new to setting up a video stream, before getting into some more intermediate and high-level configurations.
So… Video Streaming 101
Get a video camera. Already have one? Great!
Get an encoder. That's the one thing you probably don't have. This is basically a box that sends your video signal out to the world.
Hook your camera into your encoder with an HDMI or SDI cable (depending on your camera), follow the simple setup prompts, and stream over YouTube or your Facebook page or any other streaming service.