RPCRs Bring Remote Power Sequencing to House of Worship's Light and Audio Applications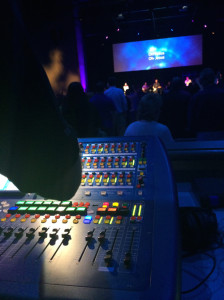 LynTec, a leading manufacturer of customized electrical power control solutions for professional audio, video, and lighting systems, today announced that the company's award-winning RPCR relay panels have been selected for The Refuge's new campus in Kannapolis, North Carolina. Featuring remote control capabilities, LynTec's RPCR-48 and RPCR-24 provide remote sequencing capabilities to the house of worship's light and audio systems, without the need to redesign the church's current system.
The Refuge's new Kannapolis campus features state-of-the-art sound and light systems that turn sermons, concerts, and other church events into immersive audience experiences. To add simple remote sequencing and control, easy status updates via the Web, and the ability to power down equipment completely, integrator WAVE turned to LynTec's award-winning RPCR-48 and RPCR-24 relay panels. Featuring a built-in Web server to bring remote electrical control to any large assembly space, the RPCRs add easy branch circuit control and monitoring to any existing breaker panel regardless of brand, make, or model.
---