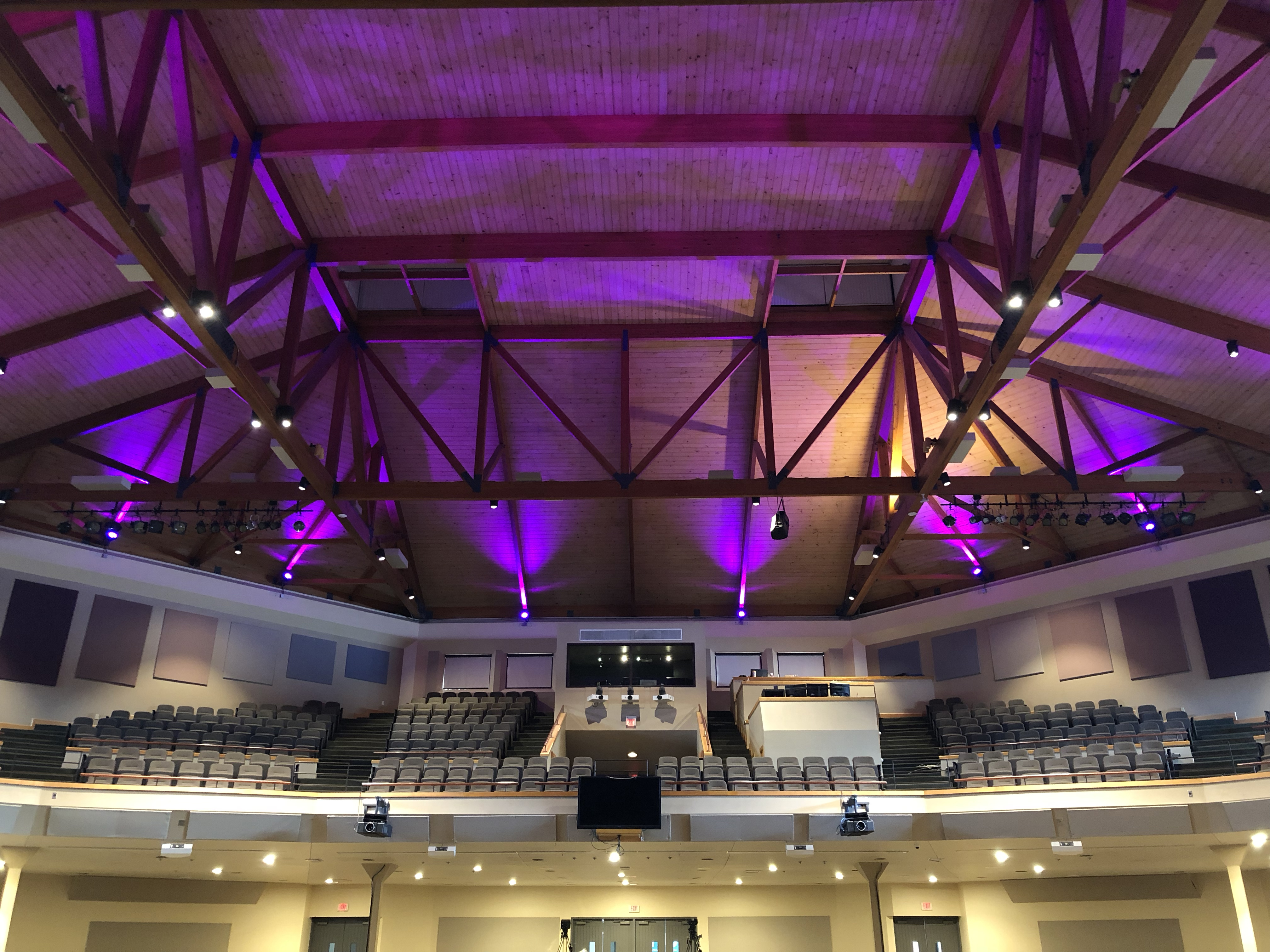 Dedicated to creating a welcoming and authentic relationship with their congregation, Bannockburn Church is a sanctuary filled with encouragement and bonded through a common faith. Located near Austin, Texas, the church recently made the decision to renovate their outdated production design behind the worship environment, and they needed a partner to make the design a reality. With preparations of their own already underway for the opening of a new office in Texas, the design and integration specialists at 5 Words Media were ready to take full control with a design utilizing Chalice downlights and AP-150 LED Par luminaires from Altman Lighting.
"We were traveling a lot in Texas for a number of projects in the House of Worship market, so we began looking at the possibility of opening a new office," began Daniel Gourley, CEO, 5 Words Media. "Strategically located in the middle of San Antonio, Dallas and Houston, Austin is a very progressive entertainment environment, making it an ideal expansion possibility. Since we knew Dustin Parker from our work with him at Life Austin Church, we did our best to convince him to join us and it's been a natural extension for us as we continue to grow year-after-year."
"When I first spoke with Daniel, I was doing a lot of in-house projects, but then also working on additional AVL freelance projects with other churches throughout the area," added Dustin Parker, Sales Engineer, 5 Words Media.  "My true passion is to help congregations get the most out of the worship experience, so when I had the opportunity to join 5 Words Media, I really took it and ran with it."
As discussions began with Bannockburn Church on how they would like to renovate their production design, it became clear that the architecture of the sanctuary was a valued aspect of the worship environment. Wanting to both highlight and accentuate the design characteristics already in place, the team at 5 Words Media would need to completely revamp the antiquated lighting technology.