CONTENT and BANDWIDTH are the two hottest words in the media world today. In this first in a series of articles about the Internet, we will examine the concept of BANDWIDTH and how it is about to change the world. Is all this Internet craze for real or just a passing fad?
Well, let's do a little research in order to get to the bottom of all this on-line craziness.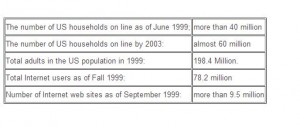 How about this snapshot of the average user?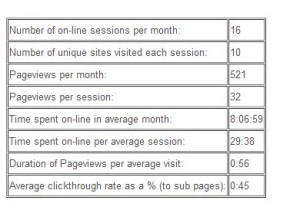 More than 33 billion dollars will be spent worldwide on Internet advertising by the year 2004.5 The total number of on-line households will increase from 43.9 million in October 1999 to more than 61.3 million by 2002, an increase of 70%.
During the same period, the number of on-line households with high speed access will increase almost 500%…. that's a seven fold increase in BANDWIDTH growth compared to the increase in households, during the next two years.6 What does all this mean to those of us in the body of Christ?
The Internet is not a passing fad. The Web has changed how we learn, shop, research and entertain ourselves. And very soon, the world as we know it will be changed forever. Christians need to understand this change and how to take advantage of its power. The BANDWIDTH needs of the Internet are exploding at every turn. Low BANDWIDTH connections are preventing the successful delivery of all sorts of media content. Most users are relegated to a 28.8 dial up connection or less. Streaming clients such as Real Media, Quick Time, Liquid Media and Microsoft's Media Player, have improved in quality. But until the average user gets a bigger, faster pipeline, all the hopes for realistic CONTENT delivery are just a dream.
The good news is that new technology is now solving the BANDWIDTH problem. Digital Subscriber Lines (DSL), Cable Modems (@home service) and Wireless Protocols (microwave and cellular), are providing speed increases of 10 to 100 times more than was ever possible before.
Users are suddenly rushing to upgrade their connections. Internet Service Providers (ISPs), the Baby Bells, wireless startups, cellular companies and other third party groups, are rushing to offer all sorts of upgrades. Full page ads run daily in scores of major publications, touting this or that BANDWIDTH solution. AT&T, MCI Worldcom, Sprint and the Baby Bells are spending hundreds of millions to capture the emerging high BANDWIDTH market. And those figures do not address the thousands of start ups who hope to grab a piece of the action.
The bottom line is we are 18 to 24 months away from the average user having the big pipeline we all desire. For the first time we will have the BANDWIDTH to deliver the CONTENT that will rival television, CDs and movie theaters. The Web Browser is primed to become the most popular personal CONTENT delivery system in the history of the world.
The marketplace is taking care of the BANDWIDTH problem. Christians need to learn about and be aware of these new technologies. In subsequent columns, we will explore these and other on-line issues. I hope you will email me with your thoughts and any topics you would like to see covered.