BANDIT LITES LAUNCHES BANDITBUYS.COM FOR NEW AND USED GEAR
NASHVILLE, TENNESSEE-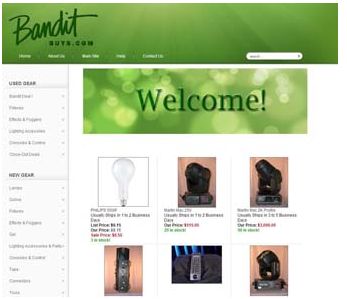 Bandit Lites is excited to announce the launch of its new e-commerce website BanditBuys.com. The new site (www.banditbuys.com) will feature used and new gear for sale, including lamps, fixtures, consoles, effects and foggers.
With more and more people shopping online, Bandit is hoping to make purchasing quality lighting more accessible and easy. Special deals will also be available in addition to sales and social media discounts.
All equipment has been tested by Bandits' trained technical staff, providing customers the same standard of service they have come to expect from its 40 years in the industry. Shipping will be available both domestically and internationally as well.
"We're thrilled for this new endeavor," said Roth Edwards, Bandits' director of technical operations. "We know there have been other online sources of purchasing new and used gear, and we hope to be a supplement to that going forward."