A.C. Lighting Inc. adds Luminex's LumiNode to Product Portfolio
Built for today, designed for tomorrow!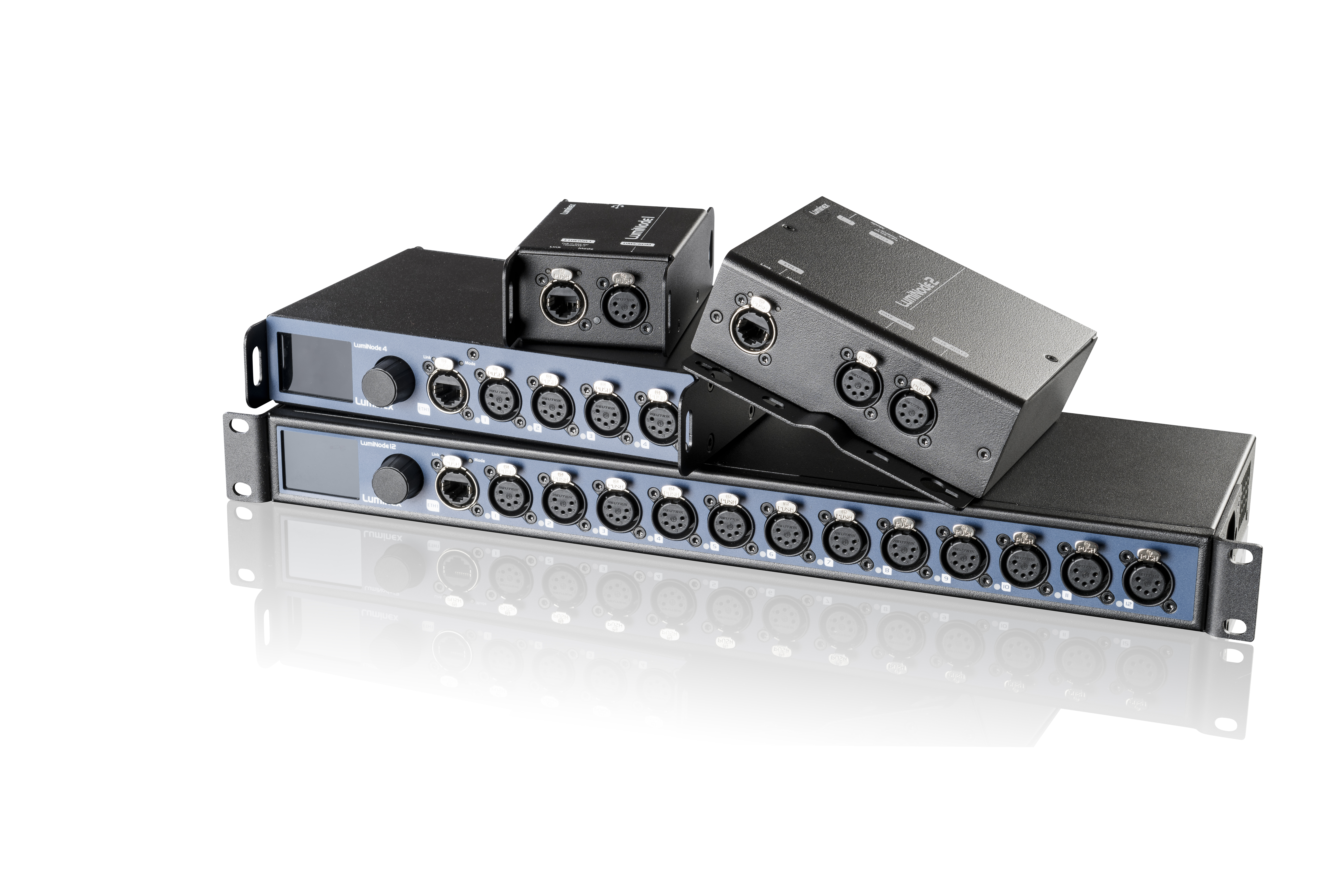 Toronto, ON, June 4, 2019– A.C. Lighting Inc., distributor of world-class lighting, rigging and video technologies, adds Luminex's LumiNode to their product portfolio.
The LumiNode has an innovative new interface, which years ahead of the market. It effectively handles all current protocols, anticipates future protocols and can adapt easily to any network infrastructure. With LumiNode you have up to 16 processing engines and up to 12 DMX ports. This provides more processing capacity for flexibility at your event. You can merge up to 4 input sources and the LumiNode easily adapts to future protocols.
LumiNode consists of 3 main models: LumiNode 2 has 4 processing engines and 2 DMX outputs, LumiNode 4 has 6 processing engines and 4 DMX outputs, and LumiNode 12 has 16 processing engines and 12 DMX outputs.
The LumiNode 1 is the smallest device intended to accompany network technicians like a multi-tool. It has 2 processing engines and 1 DMX output.
"When renewing our range of MK2 nodes, the number of DMX outputs no longer appeared as important as the processing power behind them." explains Bart Swinnen, Managing Director for Luminex. "We strongly believe that the future of most connections will be done via an Ethernet network."
The LumiNode will launch during Infocomm, June 12-14th in Orlando Florida. Stop by A.C. Lighting Inc.'s booth #7469 for your demo of the LumiNode and your change to win a LumiNode 1. On June 11thAV Network Fundamentals Training Class is available. Don't delay, visit www.aclighting.com/events for more information and to register your seat in the training session today.
Don't forget to follow us on www.facebook.com/aclightinginc.