5 Minutes with… Picture Mike Nann, Director of Marketing and Communications Digital Rapids
TFWM: How long has Digital Rapids been on the scene- and did it begin as an encoding/streaming company?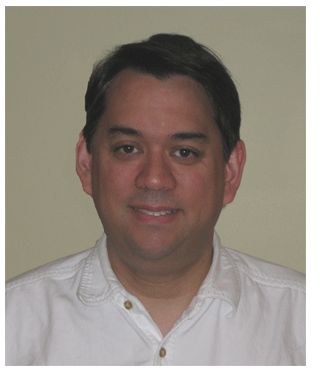 Mike Nann: Digital Rapids was founded in 2001, and encoding and streaming were core components of our technology foundation and direction from the beginning. The founders of Digital Rapids came from backgrounds in broadcast or post production technology, and started Digital Rapids with the vision that the future delivery of the "television-like experience" – whether actually viewed on a TV set, or on alternative devices – would all be produced and delivered over IP-based networks.
Some people interpreted that to mean Web streaming, which was of course a key element of our vision – but our vision also included viewing devices such as network-connected TVs and mobile phones, and also file-based production and post production.
At the time, the tools for creating, distributing and managing IP-based content were relatively immature compared to their established broadcast television counterparts, and our goal was to use our expertise in the broadcast and post production markets to bring the same levels of efficiency, sophistication, reliability and robustness to solutions for IP-based workflows. Encoding and streaming are fundamental operations at the heart of such workflows, and our initial product offerings focused exclusively on those tasks.
We've subsequently expanded our scope to include areas like accelerated distribution of digital media between multiple sites, but encoding and streaming remain two of the core pillars of our business.
TFWM: Can you tell us a bit about the philosophy behind your TouchStream product?
Mike Nann: TouchStream evolved from a combination of a gap we recognized in the streaming market, and a refinement of our existing product offerings to target new customer types. Historically, our primary focus had been on the professional Media & Entertainment space (broadcasters, studios, etc.) – but we had significant and increasing adoption in non-commercial applications (churches, courtrooms, education, government, etc.).
As we set out to expand our encoding and streaming leadership further into those markets, we recognized the need to simplify our user interface relative to our high-end professional products, as their sheer comprehensiveness and deep configurability made their interfaces intimidating for some users. Portability was another key goal for TouchStream, as we found customers taking our complete rack-mount systems out in the field to take advantage of our superior video quality, reliability and flexibility.
Meanwhile, we saw a gap in the market, as existing appliance-type encoding systems had inherent limitations (supporting just one compression format, lacking features such as picture controls, limited video quality, etc.), and even supposed portable appliances needed keyboards, mice, laptops or monitors for some tasks. We believe the success we're having with TouchStream indicates that we've hit the sweet spot in filling that void, and in making our quality and flexibility easily accessible for all types of customer.
TFWM: How do you clarify differences for your clients between IPTV, VOD and Web streaming?
Mike Nann: Differentiating "IPTV" and "Internet TV" (or Web streaming) can be confusing to customers, as the terms are sometimes colloquially used interchangeably. Interpreting "IPTV" simply as "TV over an IP network", that isn't unreasonable – but the term "IPTV" often has other characteristics associated with it.
In general, IPTV and Internet TV are distinguished by control of the network over which the content is delivered. IPTV service providers (such as telcos) typically own and control the delivery network, and therefore can manage the quality of service (QoS) that their viewers receive. Internet TV (or Web streaming) is delivered over the public Internet, with no such manageability, and susceptible to factors (bandwidth fluctuations, etc.) outside the originator's control.
Congregants watching your streams from their homes would generally be Internet TV; streaming between campuses could be IPTV if dedicated network lines are used, but may also be Internet TV. That said, because customers may use the terms colloquially, we ask to elaborate on their objectives and plans, and we can then help them choose the appropriate technologies and solutions.
"VOD" simply distinguishes on-demand content ('pre-recorded' content delivered upon viewer request) from live content (viewed 'as it happens'). VOD content can be delivered as part of either IPTV or Internet TV (or cable TV, mobile video, etc.).
TFWM: Does Digital Rapids also offer Post Production services?
Mike Nann: No. The Post Production market is one of our core markets, but as a supplier of products and technology, not a service provider. In the Post Production market, our products are less often used for live streaming (except in the case of live "approvals" of productions-in-progress), but are used for more intensive encoding operations and specifications than in distribution uses. As compared to distribution applications such as Web streaming, in which the delivery bandwidth is constrained and limits the quality available, Post Production has fewer such constraints, so quality is of much higher emphasis – particularly important because of subsequent reprocessing that will be done to the material. Post Production uses a different set of compression and file formats than distribution, and must interface with more complex production workflows.
TFWM: What was new for Digital Rapids at NAB 2010?
Mike Nann: At NAB, and in the weeks since, we introduced new products and enhancements across almost all of our product lines. One technology theme that was common across many of our new announcements relates to adaptive bit rate delivery, also known as adaptive streaming.
Adaptive streaming describes technologies in which the encoding and streaming systems provide multiple versions (at different bit rates and resolutions) of each piece of content, and as a viewer is watching that content, the technology automatically switches between these versions whenever the viewer's network bandwidth changes.
The result is that the viewer doesn't experience issues like mid-stream "buffering" delays or stuttering video, even if their Internet bandwidth is fluctuating a lot. Adobe, Apple (for the iPhone) and Microsoft all have adaptive streaming technologies, and we've added or enhanced support for them across our encoding and streaming solutions, including TouchStream. Advanced support for encoding and streaming to the iPhone and its new cousin, the iPad, was also added to many of our solutions. In a different vein, we also highlighted new site-to-site delivery solutions such as MediaMesh and C2, which are well-suited for multi-site churches distributing content between campuses.
TFWM: How significant is encoding and streaming content to mobile devices?
Mike Nann: It's already very significant, and continuing to increase in importance. The lines continue to blur between the PC-based content delivery and mobile content delivery, as the capabilities of today's mobile devices continue to grow.
Some of today's smartphones offer more computing power than PCs did just half a decade ago, with robust Web browsing capabilities. Devices such as the Apple iPhone significantly influenced greater acceptance of viewing video on mobile phones, and can extend the reach of your message even beyond those in front of their PCs. Members of your congregation who are travelling, for example, may be able to watch your live sermons from an airport, even without Internet access on their laptops.
PC-based video players and mobile phones typically require different streaming formats, resolutions and bit rates, so separate streams must be generated for each. Fortunately, the most flexible encoding and streaming systems such as TouchStream enable the simultaneous live creation of multiple formats for reaching multiple devices.
Bio
Mike Nann is Director of Marketing and Communications at Digital Rapids. Mike has over 16 years of experience in professional media technology, focused on the convergence of IT with video post production and distribution.
Please note, this article is extended from the original print article, and contains information only available online.