5 Minutes With… Doug Reece President and Founder, R-Technics, Inc.
TFWM: What was the impetus to create a solution like SongShow Plus?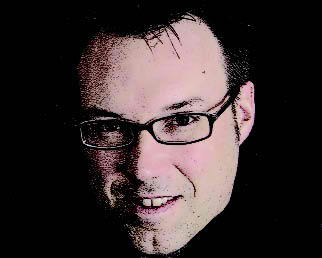 DR: The church that I was attending at the time had just moved into a new building. As part of the move, we were getting equipped for use of projection equipment, finally moving away from the use of transparencies. Naturally, the immediate discussion involved the use of PowerPoint for song lyrics presentation. However, this would have been problematic for our church which took a fairly spontaneous approach to worship music at the time. We would make our list of songs each week, but we certainly didn't have a verse/chorus planned order, and it was not uncommon for songs to be added or dropped in the middle of the service. The PowerPoint way of handling presentation files would not have been workable for our church. So as a professional programmer, on my own time, I started work on a project to serve the need of the church I was attending. A couple of years later this project was publicly released as the product SongShow Plus.
TFWM: How has the Worship Community changed since SongShow Plus was first released?
DR: SongShow Plus was publicly released in 1997 and the timing was just right. Projector technology was falling in price so that reasonably bright projectors could now be afforded by a large number of churches. I would describe it as the "early adopter" period for projection equipment but particularly for worship presentation software. For those who were technically savvy, it wasn't hard for them to understand why a product like SongShow Plus was better suited for them than PowerPoint, but to get beyond the early adopters, we had to teach potential users how to get beyond the PowerPoint mindset. Today, the market has matured to mainstream status. It's no longer a question of whether a worship presentation software tool should be used; the question is which one to use. The nature of the typical user has also changed. Early adopters are much more patient with technology and like to explore new things. Mainstream users have a different mindset so we've had to adjust our way of approaching product development and evolution.
TFWM: What are some of the coolest new features you want to discuss about Version 7?
DR: The Video Effects Collection is a great tool, and unique to our product. It provides PhotoShop-like effects that work at 60 frames per second. These are very useful for adjusting background videos and images for brightness, contrast, and color. These effects can be applied without altering the original file, which saves time because videos do not need to be re-rendered. Also included are ways to easily apply things like sepia, blur, sharpen, transparency, and hue-based color adjustments.
We are also proud of our Cinematic Effects Collection which provides ways to add some dazzle to your announcement slide shows. Included in this collection are cinematic-type transitions and effects like sparkle, motion blur, pan/zoom, and other special effects. We like to watch opening credits of movies for our inspiration for these types of effects.
The 3D Transitions collection has also been enhanced to include some fancy 3D animations. These animations can add some pizzazz to bullet points, but as with any of these features, they should be used with taste.
We have also greatly enhanced the quality of our slide show wizards which make building slide shows much easier than before. SongShow Plus has a full-featured slide show builder with many of the features you also get in PowerPoint, but with the wizards, most users will be able to build slide shows without the need to go in and edit the slide shows directly. The wizards also interact with other features of the product. For instance, the Photo Slides Builder lets you quickly and easily build a slide show from a set of image files. However, you can also add to this the Pan/Zoom capability from the Cinematic Effects Collection which then adds a bit of motion to the show, making it more interesting. You can also use the edge blur effect with this wizard to give the images a bit more artistic quality.
We are excited about our recent integration with DeckLink video cards which provide a genuine text-over-lag-free video solution. This features lets you key text with soft/blended shadows over video in a way that gives you superior quality when compared to luma and chroma key methods. Previously, the hardware and software required to do this would approach nearly $10K. Our solution is much more cost effective.
We also recently added native support for H.264/AAC encoded .MOV and .MP4 files which makes using video files created with Apple-based products that much easier.
TFWM:Do you have online tutorials that visitors can access for ways to enhance a user's experience with the product?
DR:There are several hours of video tutorials available though a service provided by GoFishMedia, LLC (www.gofishmedia.net), our primary sales and support partner. These tutorials cover everything from the basics to advanced features that some users are probably not even aware of. The user guide is also provided on-line at, SSPlash.com, the on-line community for SongShow Plus users.
TFWM:What's going to be the next big thing for SongShow Plus… anything top secret that you can tell us?
DR:I'm sorry, but I don't have a scoop for you at this time. I've learned the hard way to say what we're going to do until a new feature is essentially cooked and ready to serve and to avoid committing to release dates until then. As I mentioned before, SongShow Plus is an evolving product. At some point we may actually drop the "version 7" designation because our intent is to evolve the product incrementally from here on out. We have plans for various exciting new features that we would like to see implemented in the next twelve to eighteen months, but we are also prepared to change directions as needed to accommodate changing priorities. Having said that, there is a feature that we've been working on for quite some time that we are very eager to finally get out the door. It will make the management and use of media files much easier for users. If this new feature is not available by the end of the year, I expect that it will most likely be included in the first SongShow Plus edition of 2010.