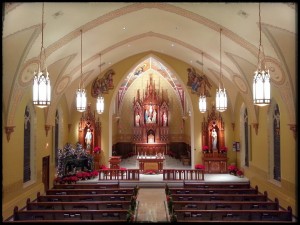 The difficulties of church sound – hard surfaces, no carpeting, pews with no padding. An acoustical nightmare. Add to that the mandate of meeting the aesthetics of the architectural space, and designing a sound reinforcement system becomes a major challenge.
For Reedsburg, Wisconsin-based Peak Systems Group, they have found the solution – the RCF VSA2050 steerable array.
"Traditional speakers, in order to effectively cover the space impact the visual," says Peak design engineer Jason Keagy, noting that the visual, "is part of the worship experience." And with a traditional design, acoustical issues of direct versus reflective sound also become an issue.
---